Sea Rescue Relies on REINTJES and FAG SmartCheck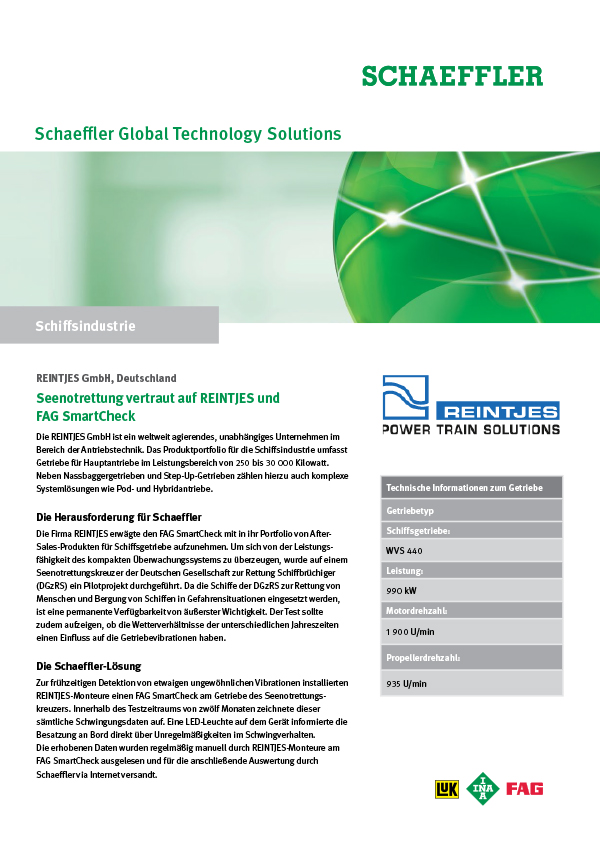 REINTJES GmbH is a globally active independent company focusing on drive
technology. The company's product portfolio for the maritime industry includes
gear units for main drives in a power range of 250 to 30 000 kilowatts. Challenge for Schaeffler:
REINTJES was recently considering including FAG SmartCheck in its portfolio
of after-sales products for ship gear units. In order to be convinced as to the
capability of the compact monitoring system, a pilot project was carried out on a
sea rescue cruiser of the German Maritime Search and Rescue Service (DGzRS).
Media category: Customer Success StoriesGTS 0072
Date: 2014-04-4
Publisher: Schaeffler Technologies AG & Co. KG
Pages: 2
Language: English
Other languages
---
Share Page