Efficient Large-Size Bearing Mounting Using Medium-Frequency Heating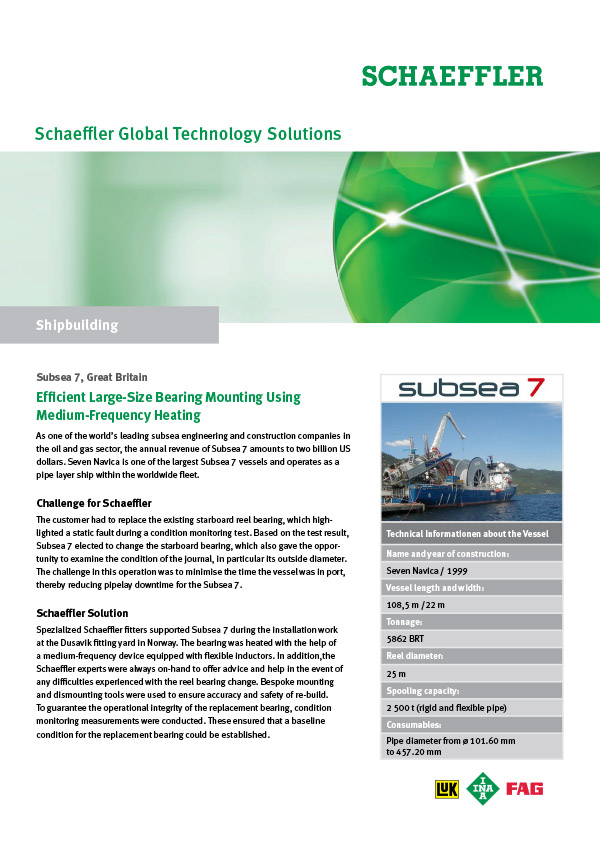 As one of the world's leading subsea engineering and construction companies in
the oil and gas sector, the annual revenue of Subsea 7 amounts to two billion US
dollars. Seven Navica is one of the largest Subsea 7 vessels and operates as a
pipe layer ship within the worldwide fleet. Challenge for Schaeffler:
The customer had to replace the existing starboard reel bearing, which high-
lighted a static fault during a condition monitoring test. Based on the test result,
Subsea 7 elected to change the starboard bearing, which also gave the oppor-
tunity to examine the condition of the journal, in particular its outside diameter.
Media category: Customer Success StoriesGTS 0093
Date: 2014-04-4
Publisher: Schaeffler Technologies AG & Co. KG
Pages: 2
Language: English
Other languages
---
Share Page