Reliable Monitoring of Drive Shafts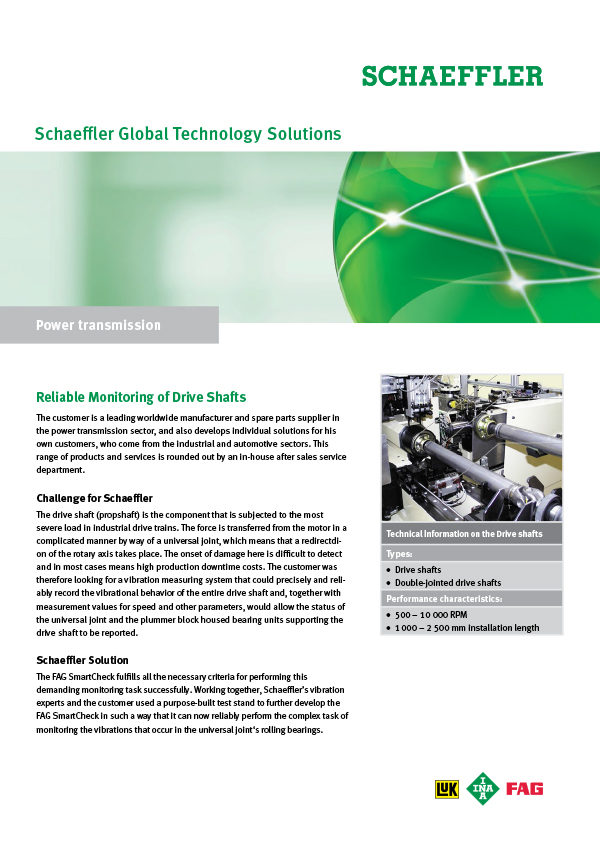 The customer is a leading worldwide manufacturer and spare parts supplier in
the power transmission sector, and also develops individual solutions for his
own customers, who come from the industrial and automotive sectors. This
range of products and services is rounded out by an in-house after sales service
department.
Challenge for Schaeffler:
The drive shaft (propshaft) is the component that is subjected to the most
severe load in industrial drive trains. The force is transferred from the motor in a
complicated manner by way of a universal joint, which means that a redirectdi-
on of the rotary axis takes place. The onset of damage here is difficult to detect
and in most cases means high production downtime costs.
Media category: Customer Success StoriesGTS 0083
Date: 2014-06-10
Publisher: Schaeffler Technologies AG & Co. KG
Pages: 2
Language: English
Other languages
---
Share Page