FAG SmartCheck ensures Maximum Crane Availability in the Trimodal Port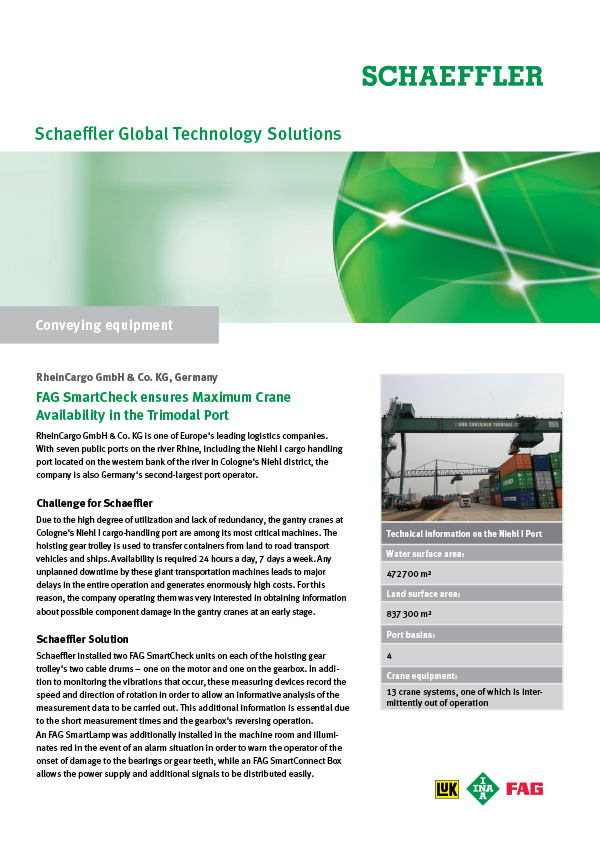 RheinCargo GmbH & Co. KG is one of Europe's leading logistics companies.
With seven public ports on the river Rhine, including the Niehl I cargo handling
port located on the western bank of the river in Cologne's Niehl district, the
company is also Germany's second-largest port operator.
Challenge for Schaeffler: Due to the high degree of utilization and lack of redundancy, the gantry cranes at
Cologne's Niehl I cargo-handling port are among its most critical machines. The
hoisting gear trolley is used to transfer containers from land to road transport
vehicles and ships.
Media category: Customer Success StoriesGTS 0082
Date: 2014-08-19
Publisher: Schaeffler Technologies AG & Co. KG
Pages: 2
Language: English
Other languages
---
Share Page