Reworking and Reconditioning of Support Rollers for the Steel Industry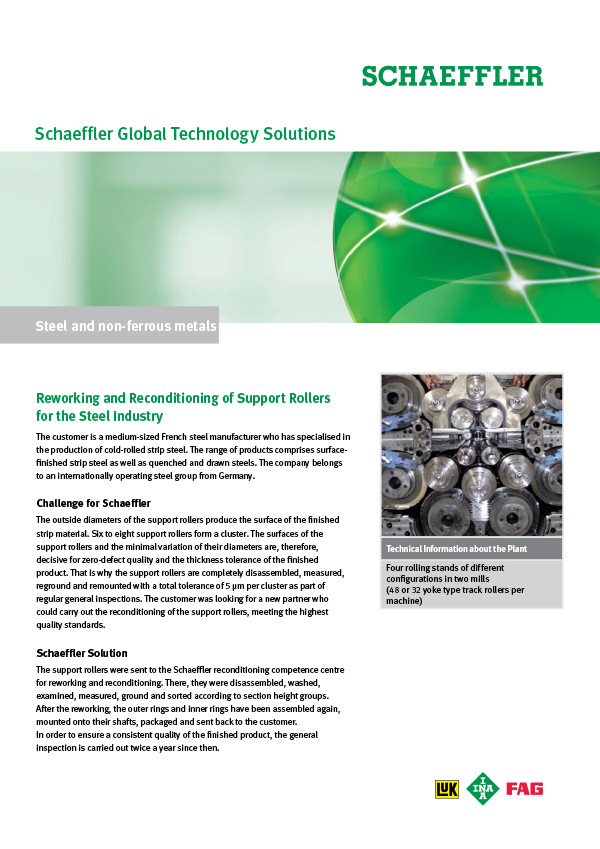 The customer is a medium-sized French steel manufacturer who has specialised in
the production of cold-rolled strip steel. The range of products comprises surface-
finished strip steel as well as quenched and drawn steels. The company belongs
to an internationally operating steel group from Germany. Challenge for Schaeffler: The outside diameters of the support rollers produce the surface of the finished
strip material. Six to eight support rollers form a cluster. The surfaces of the
support rollers and the minimal variation of their diameters are, therefore,
decisive for zero-defect quality and the thickness tolerance of the finished
product.
Media category: Customer Success StoriesGTS 0073
Date: 2014-08-21
Publisher: Schaeffler Technologies AG & Co. KG
Pages: 2
Language: English
Other languages
---
Share Page