Six-Figure Savings due to FAG Split Spherical Roller Bearings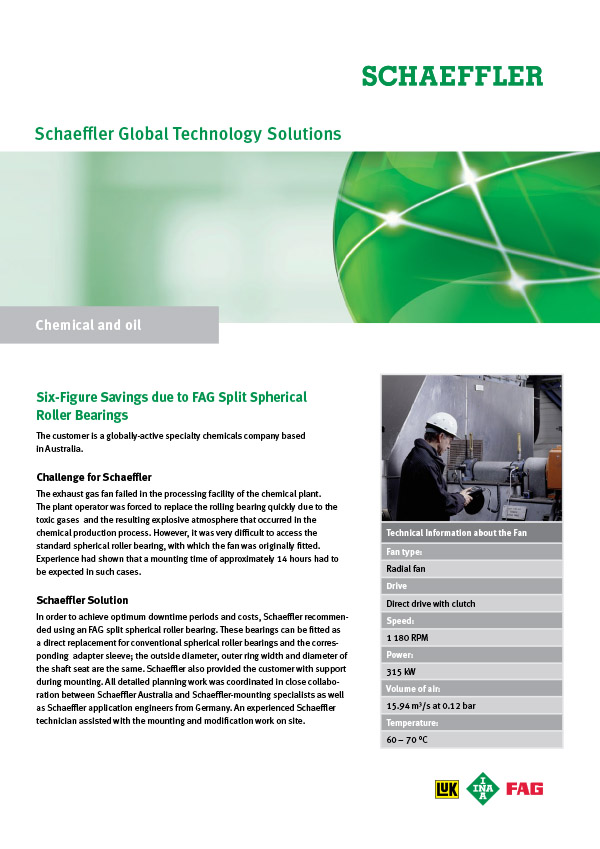 The customer is a globally-active specialty chemicals company based
in Australia. Challenge for Schaeffler: The exhaust gas fan failed in the processing facility of the chemical plant.
The plant operator was forced to replace the rolling bearing quickly due to the
toxic gases and the resulting explosive atmosphere that occurred in the
chemical production process. However, it was very difficult to access the
standard spherical roller bearing, with which the fan was originally fitted.
Experience had shown that a mounting time of approximately 14 hours had to
be expected in such cases.
Media category: Customer Success StoriesGTS 0092
Date: 2014-08-21
Publisher: Schaeffler Technologies AG & Co. KG
Pages: 2
Language: English
Other languages
---
Share Page