HEATER40, HEATER150, HEATER300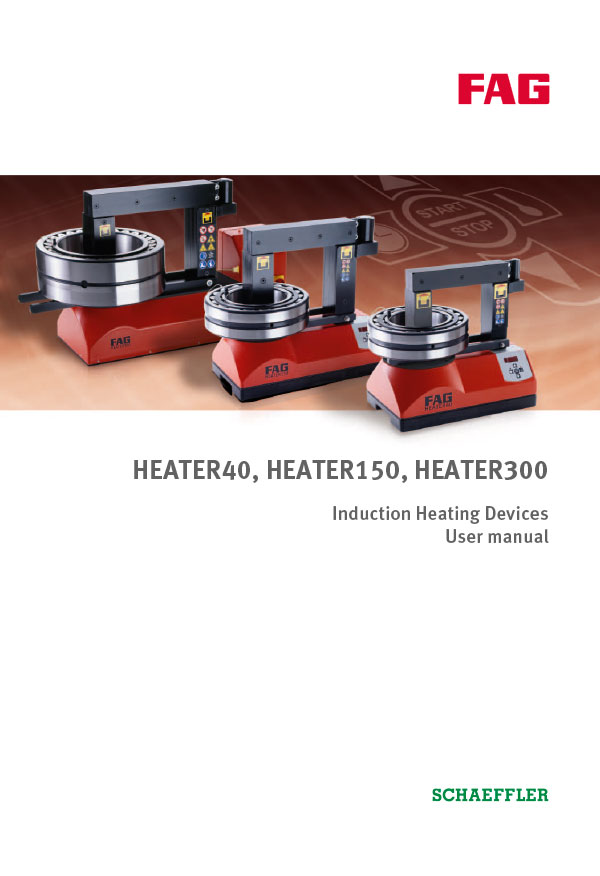 Induction Heating Devices User manual
The induction heating devices HEATER40, HEATER150 and
HEATER300 give rapid, clean operation. Their high efficiency level
allows energy-efficient heating and shorter heating times.
This reduces the operating costs. The uniform, controlled heating
allows consistently good quality of mounting.
Operation is simple and user-friendly, in addition to which
the fitter does not need to remove his gloves. The touch keyboard
is oil-resistant, dustproof and waterproof.
Media category: Manual (mounting, operation)BA 31
Date: 2015-01-12
Order number: 086289705-0000
Publisher: Schaeffler Technologies AG & Co. KG
Pages: 64
Language: English
Other languages
---
Share Page