Bearinx-online Easy E Machine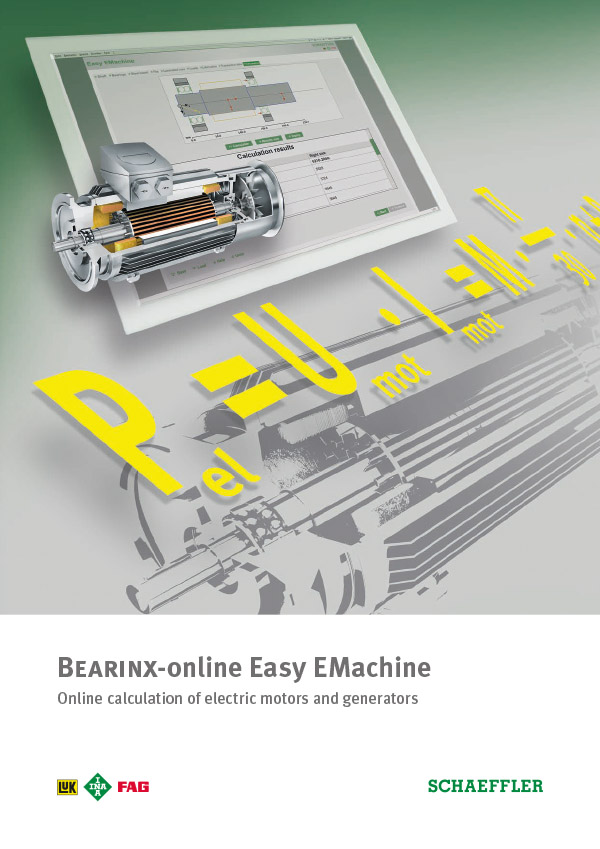 Online calculation of electric motors and generators
Along with developing and manufacturing
top-quality precision parts, great
service is an important tradition at
Schaeffler. Rolling bearing design is one of the focal points of our design support. We want to give you a competitive edge by supplying you with perfectly designed products. We have already been using calculation programs successfully for 50 years to meet these requirements.
Media category: BrochurePEE
Date: 2015-03-31
Order number: 086717502-0000
Publisher: Schaeffler Technologies AG & Co. KG
Pages: 4
Language: English
Other languages
---
Share Page