Modernization of Four-high Heavy-plate Mill Back-up Rolls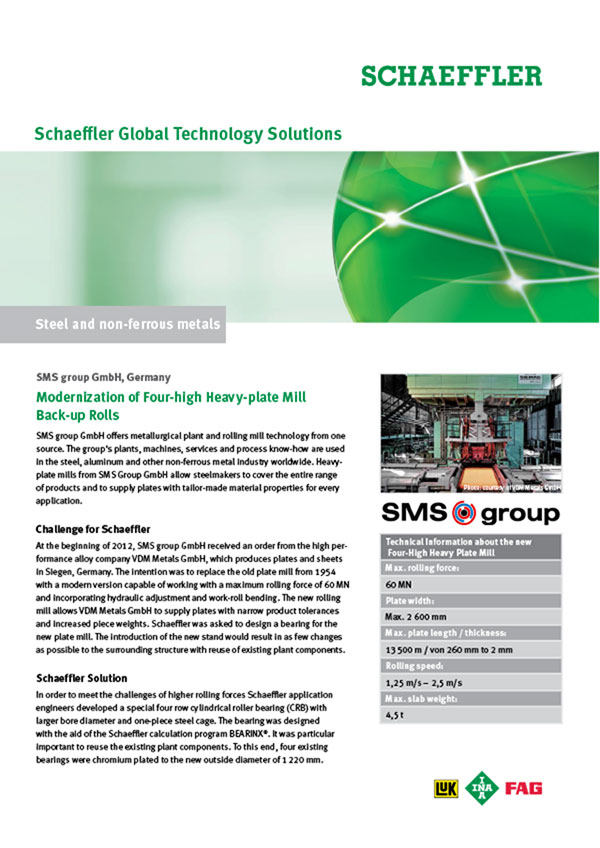 SMS group GmbH offers metallurgical plant and rolling mill technology from one source. The group's plants, machines, services and process know-how are used
in the steel, aluminum and other non-ferrous metal industry worldwide. Heavy-plate mills from SMS Group GmbH allow steelmakers to cover the entire range of products and to supply plates with tailor-made material properties for every application.
Challenge for Schaeffler:
At the beginning of 2012, SMS group GmbH received an order from the high performance alloy company VDM Metals GmbH, which produces plates and sheets
in Siegen, Germany.
Media category: Customer Success StoriesGTS 0100
Date: 2015-08-6
Publisher: Schaeffler Technologies AG & Co. KG
Pages: 2
Language: English
Other languages
---
Share Page