Reconditioning of Yoke Type Track Rollers for Pendolino Trains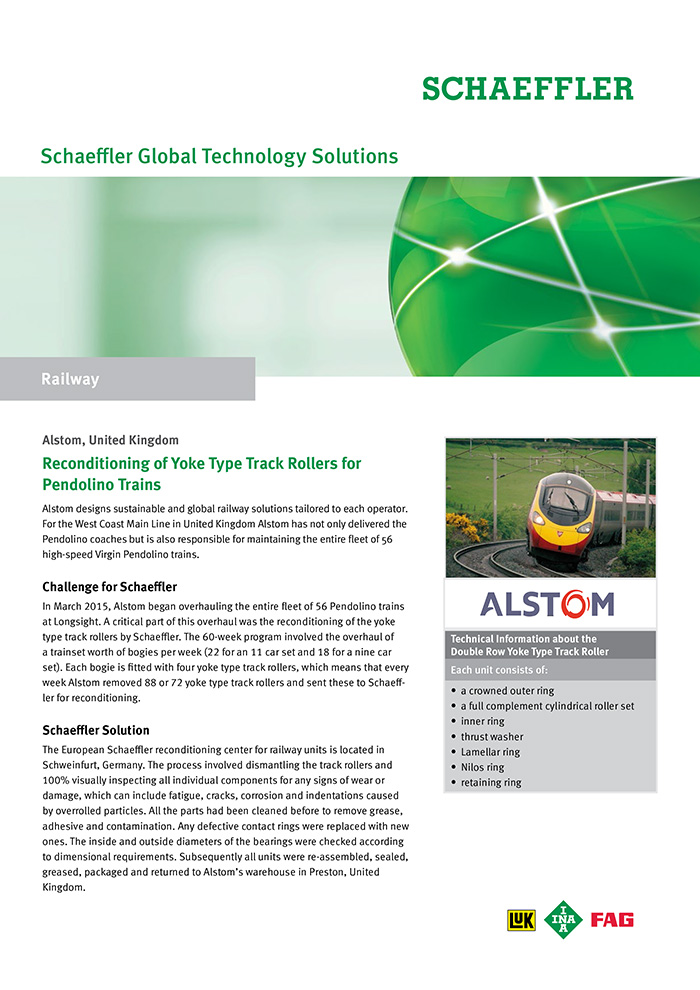 Alstom had to overhaul the entire fleet of 56 Pendolino trains that are in use for the West Coast Main Line in United Kingdom. A critical part of this overhaul was the reconditioning of thousands of the yoke type track rollers by Schaeffler. The whole work was done by the European Schaeffler reconditioning center for railway units located in Schweinfurt, Germany.
Alstom benefitted in two respects: Firstly from significantly lower costs compared to new bearings. Furthermore, in terms of quality, the track rollers reconditioned by Schaeffler were returned to the customer in an as-new condition.

Media category: Customer Success StoriesGTS 0108
Date: 2016-07-5
Publisher: Schaeffler Technologies AG & Co. KG
Pages: 2
Language: English
Other languages
---
Share Page