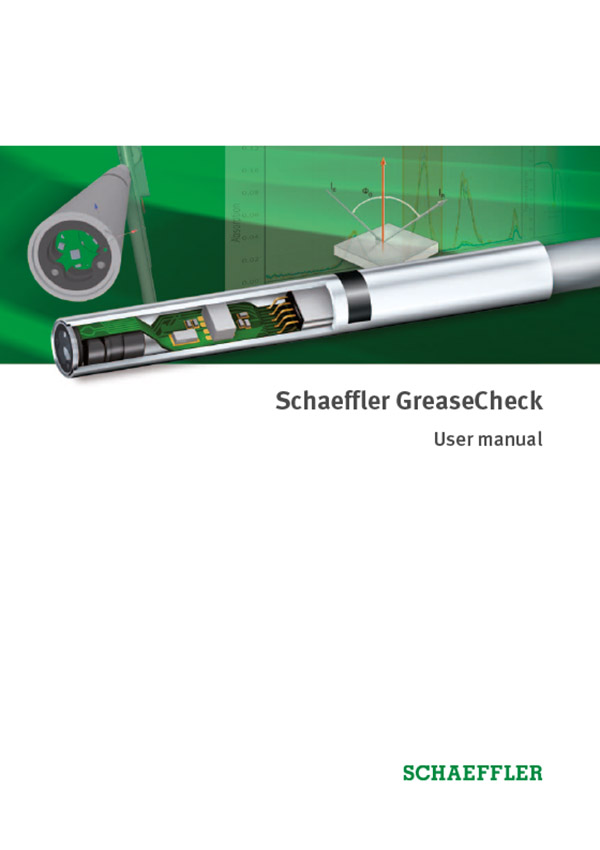 User manual
The purpose of this user manual is to assist the user become acquainted with GreaseCheck and use it for the intended purpose. This user manual describes the installation and use of GreaseCheck and is intended to help in:
- avoiding hazards
- increasing the reliability and service life of the device.
This user manual is part of the device and contains important information.
Media category: Manual (mounting, operation)BA 35
Date: 2018-08-1
Publisher: Schaeffler Technologies AG & Co. KG
Pages: 26
Language: English
Other languages
---
Share Page