EHS Policy of the Schaeffler Group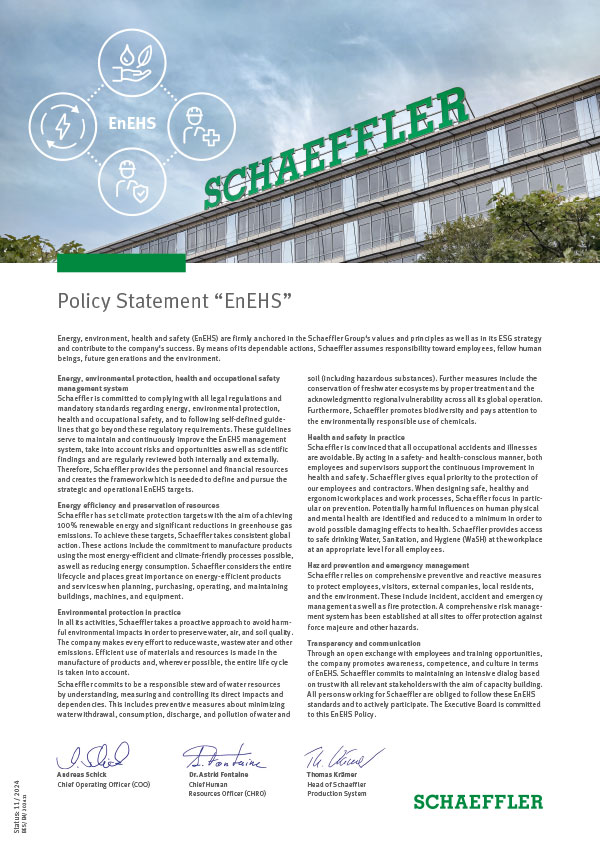 Environmental protection, occupational health, and occupational safety (EHS) are part of our management principles. We help ensure the continuity and success of our company by creating and sustaining a work environment that is safe, healthy, and conducive to performance and by actively protecting the environment.
The following principles apply to all areas of our company. We are committed to taking responsibility for our employees, society, and future generations.
Media category: Document
Date: 2018-01-15
Order number: BES EN
Publisher: Schaeffler AG
Pages: 1
Language: English
Other languages
---
Share Page