IT & Digitalization
The world is on the move. And seemingly with ever greater speed and ever new changes. If you want to help shape this change, you have to think about tomorrow now. Become part of "IT & Digitalization" at Schaeffler and help shape technological progress! We are looking for you!
On the Path of Digital Transformation
The Schaeffler Group is a motion technology company. Schaeffler's core competence is to make motion and mobility more efficient, intelligent, and sustainable with its innovative products and services. We produce precision components and systems for powertrains and chassis as well as rolling and plain bearing solutions for a wide range of industrial applications. But this is not where our projects end.
Modern information technologies such as cloud, artificial intelligence, the Internet of Things or digital twins are firmly anchored in the company. The increasing merging of the real and digital worlds is enabling opportunities for Schaeffler and its customers along the entire value chain.
Be part of the digital transformation.
SAP S/4 HANA - Salesforce - Coupa - SAP Success Factors - Various Others
IT Consultancy / Engineering / Architecture / Development
Cyber Security
Security Analysis, Network Security, Identity and Access Management
Data Solutions - Artifical Intelligence - Machine Learning
SWE & DevOps, UI/UX, Data Engineering / Architecture / Science / Lifecycle Management
Digital Governance
Enterprise Architecture, Digital IT & Data Governance, Risk & Controls
Agile Transformation - Scrum - Kanban - Jira
Agile Coaching, Scrum Mastery, Product Ownership, People & Competence Management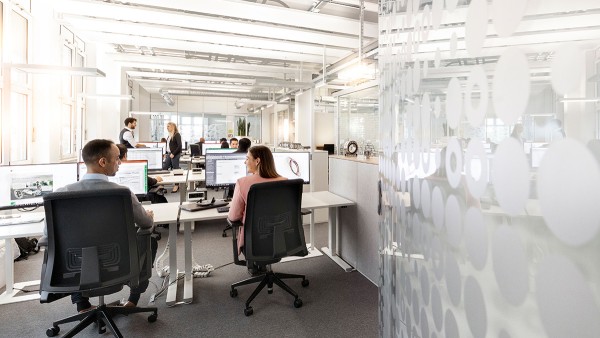 Employee IT – Endpoint, Microsoft 365, ServiceNow, AR/VR
IT Enabling & Consulting / (Cloud) Administration / DevOps
---
Our recruiting expert Yves Walzer will be happy to advise you personally.
Not sure which job is right for you? Interested in working in an agile, diverse and innovative IT & digitalization environment?
We actively support you in finding the right challenge with us - simple and straightforward.
---
Get in touch with us and stay in touch.
Together, we will decide whether Schaeffler would be a potential employer for you and where your path could lead.
---
You already know exactly what you want?
Here you will find all open positions in the area of IT & Digitization:
---
Diversity among our employees is a key factor when it comes to identifying and fulfilling the needs of global markets. The size of our workforce ensures that innovation is driven forward – after all, a diverse range of people also brings with it a great wealth of ideas and expertise. Schaeffler is committed to maintaining a diverse working environment in which every individual is recognized as unique and treated with courtesy, honesty, and dignity so that everybody can contribute their own abilities to the company. Visit out corporate website to learn how Schaeffler is actively promoting diversity within the company.
---
To us, sustainability means enabling a future worth living by fostering the growth of the Schaeffler Group with a long-term view and continuity for the benefit of all stakeholders. Led by our company values sustainable, innovative, excellent, and passionate the company provides the basis for long-term, profitable growth.
---
Experience us virtually and in live chat on our CareerXperience platform. There you can get in touch with us personally, register for lectures and visit our virtual training center.
Share Page