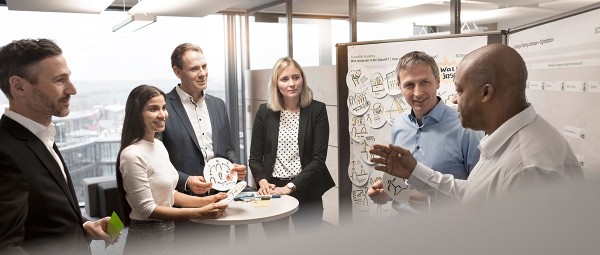 Development Opportunities
You receive valuable support from our personnel development department during all phases of your career development so that you are equipped with the correct technical, methodical and personal skills for your role at all times.
A Good Start: Introductory Training
With an individual introductory training plan, you receive all the information and knowledge you need for your work at Schaeffler Group - supplementary to the skills you already have. You need a comprehensive overview of our company so that your introductory phase at work runs smoothly. This is why we organize introductory training sessions for new employees during which they can take a look beyond their own department and familiarize themselves with the company organizational structure. A mentor who assists you in getting to know your working environment ensures you are integrated in your team from the very beginning. As an alternative to direct entry at the company, we also offer Trainee Programs for graduates.
Personal development and career planning: Talent Management
Qualified and motivated employees are the fundamental pillar of our long-term business success. We therefore want to offer you a job with prospects. Talent management involves offering employees specific opportunities for development as well as identifying people with high potential. We want to use the opportunities of a globally-active company and consider our employees early on for (international) positions within the company.
In order to ensure this, we implemented talent management at Schaeffler as a year-round and continuous task. The basis is the employee development dialog in which employee and manager discuss conduct, potential, technical skills, and development opportunities. An individual development plan provides support with defining and planning the employee's technical as well as personal development. In subsequent conversations across departments, the results of the employee development dialog form the basis for the identification of high-potential employees or for nominations for development programs. Thanks to this systematic process, you have the chance to specifically develop every day at Schaeffler and thus shape sustainable mobility with us.
Development of our leaders in the Center for Leadership Excellence
Our success is largely based on the qualification of our leaders. Under the mission of "empowering leaders" we support you in your development at all management levels – whether you take over your first leadership role or you become part of the top executive level.
Our offers at the Center for Leadership Excellence are tailored to the specific needs of each management level. However, what unites all of them is our corporate strategy and its implementation in all areas and at all levels.
This is why our programs and all other offers are consistently based on our corporate values, our leadership principles and our leadership guidelines. Just to give you an example: In our "Regional Leadership Excellence Program" leaders are strengthened in their leadership role over the course of several modules and through accompanying coaching. In this program an entrepreneurial mindset will be developed as well as an agile understanding of leadership, while expanding an international network.
Join our team of leaders at Schaeffler and experience firsthand what the Center for Leadership Excellence has in store for your development!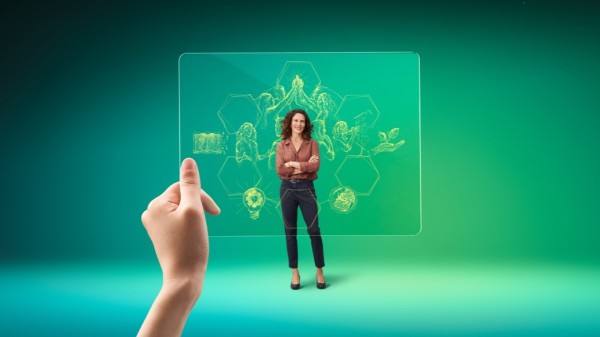 Highly qualified employees are a key success factor in global competition – now more than ever. Against this background Schaeffler pools its many opportunities for employee development world-wide under the umbrella of the Schaeffler Academy. With its extensive range of courses, the qualification opportunities offered by the Schaeffler Academy are aimed at all our employees – from apprentices to top managers, helping them to achieve their personal and professional goals.
The Schaeffler Group stands for the strategic and systematic development of all employees. Any qualification requirements are discussed and specific training is agreed during the annual employee development dialog. A comprehensive catalog of training offers several hands-on training courses, for example, in personal development, business management and technical skills, as well as information technology. Professional trainers and modern teaching and learning methods guarantee a high transfer of expertise. We support you in setting up networks and in your job-related and personal development with programs geared at specific target groups and participants from different locations.
Internal Job Portal
Change jobs and stay at the Schaeffler Group. The further development of employees and the opportunity to change positions within the company is particularly important to us. This is why we have created an internal job portal on the Intranet to enable our employees to quickly access a database of all openings within the company and to apply directly online.
Bright Inspirations: Ideas Management
With "ideafactory" Schaeffler offers employees an excellent platform for steering a recognized potential for optimization in work processes or products into the right direction. Since the ideas management creates a win-win situation for the company and the submitter, the active support of superiors and colleagues is granted. Furthermore, upon the successful implementation of the idea the employee also receives a bonus, and gets the good feeling of being able to change the world of work at Schaeffler positively.
---
Experience us virtually and in live chat on our CareerXperience platform. There you can get in touch with us personally, register for lectures and visit our virtual training center.
Share Page