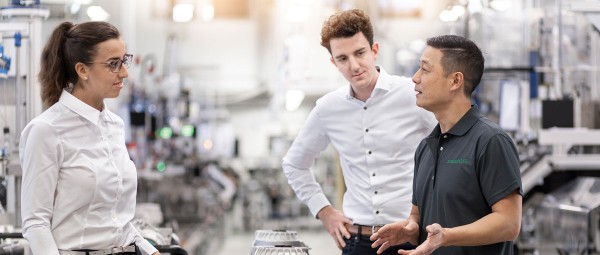 Programs for Students
Contact with students is particularly important to us at Schaeffler.
For this reason, we have programs to support students and continually offer them new opportunities and experiences.
#BoostHerCareer Mentoring Program for Female Students
Unique insight and individual support.
The mentoring program #BoostHerCareer is aimed at female students, particularly those involved in STEM disciplines, to actively support them.
Participants receive personal mentors for one year, who support the students during their studies.
---
Keeping in touch.
Our STS program offers committed students the opportunity to stay in contact with Schaeffler and participate in varied, interesting events.
---
Experience us virtually and in live chat on our CareerXperience platform. There you can get in touch with us personally, register for lectures and visit our virtual training center.
Share Page