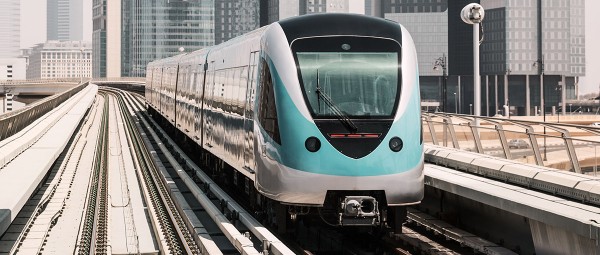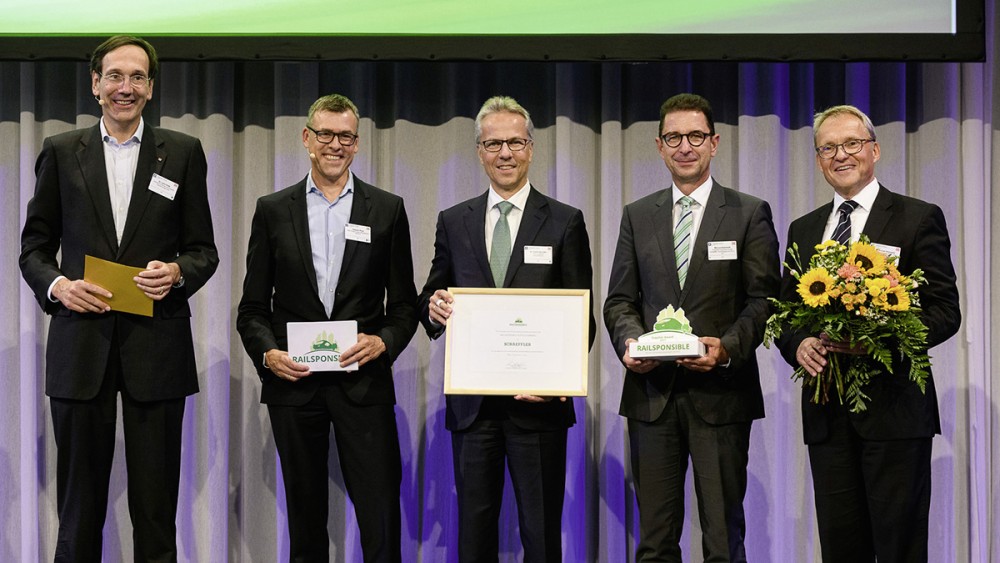 Schaeffler has received the Railsponsible Supplier Award 2021 in the "Climate Change and Circular Economy" category for its 100% return service for axlebox bearings. The award was presented at the 2021 Railway Forum in Berlin.
The Advantages of Digitalization for OEMs and Railway Operators
As a component supplier to the railway sector, Schaeffler makes a sustained contribution to improving the competitive edge of the railway sector with respect to other modes of transport. We are therefore investing heavily in digitalization and thus optimizing the entire supply chain.
We consider ourselves to be a partner to our customers. We can utilize our specific knowledge of standardized product identification by means of DMC very effectively in the "railway system".
---
The mobility of tomorrow must be more sustainable, more efficient, quieter, and safer. Schaeffler is making a decisive contribution here, and has established itself as a central development partner in the field of rolling bearing solutions for rail traffic applications.
The expertise and comprehensive technical knowledge of the specialists in Schaeffler's Railway Sector Management are in demand in a wide range of projects, including high-speed transportation, freight transportation, and local transport in the world's growing megacities.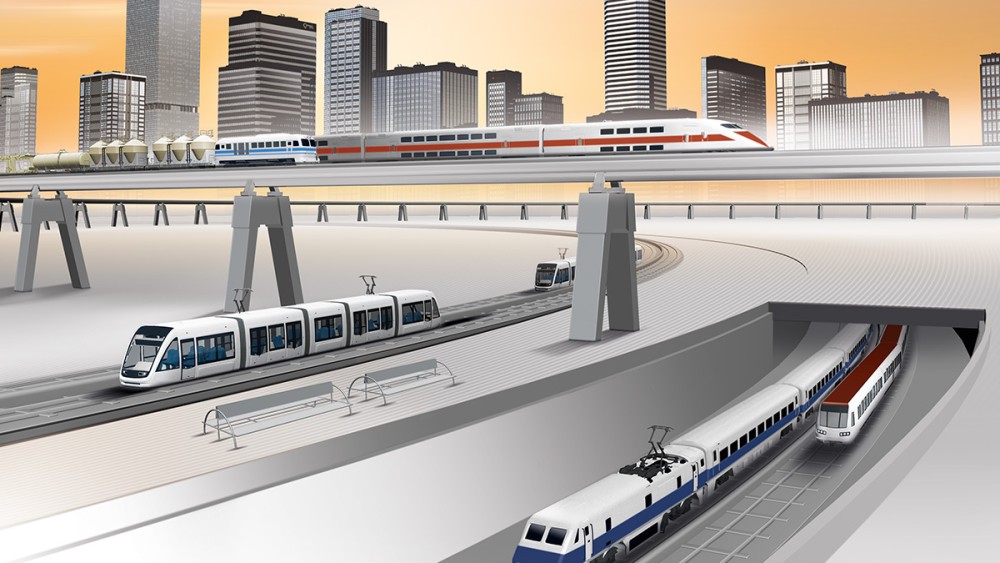 Pulled cars and multiple units
With more than 100 years of experience in the railway sector, Schaeffler is a reliable partner that delivers comprehensive technical expertise and the highest possible levels of quality to its customers. Perfectly matched solutions for every bearing application in rail vehicles are created in close collaboration with manufacturers and operators.
Traction motors & gearbox bearings
Rolling bearings from Schaeffler make an important contribution to increasing traveling comfort and cost-effectiveness and to reducing noise emissions in gearboxes, traction motors, and suspension tubes.
Axlebox bearings for freight cars
Axlebox bearings from Schaeffler also prove themselves in freight cars, even under demanding environmental conditions, thanks to their long operating life and low maintenance outlay.
Axlebox bearings for passenger cars & locomotives
The rolling and plain bearings that Schaeffler develops and manufactures for chassis, bogies, and their components ensure reliability, safety, and comfort.
Mechatronics
Schaeffler is systematically expanding its mechanical components to create mechatronic modules that offer significant additional benefits in freight and passenger transportation.
Other bearing supports
Bearings from Schaeffler are also ideal for use in overhead wire tensioning pulleys and points, tilting technology and stabilizing systems, and track gauge adjustment systems thanks to their robustness, reliability, and high cost efficiency. They also ensure safety and a long operating life in bearing supports for door systems and boarding aids, for railcar body and bogie connections, and for braking systems.
Railway testing facility, validation & bearing reconditioning
Over the last few years, Schaeffler has established itself as a major partner for the development of rolling bearing solutions for freight and passenger traffic, for high-speed trains, and for locomotives.
Share Page