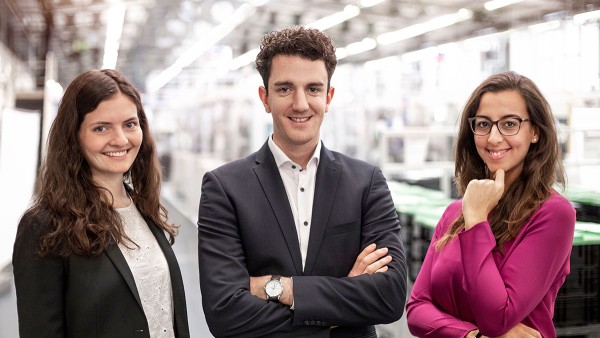 ---
We have put together some frequently asked questions and answers about applying for positions and our candidate portal here. Please contact the Schaeffler recruiting support, if you have any questions that are not listed here.
1. Why should I apply online?
Online applications are cost-effective since you do not require an expensive application folder, do not have to pay postage and you can always find out about the current status of your application. On the other hand, we can process your application much more quickly.
In addition, once you have entered and saved your profile, you can apply for other positions listed for the Schaeffler Group at any time. Our job agent also informs you immediately as soon as a position you might find interesting becomes available.
2. How does an online application work?
You will receive a confirmation via e-mail after you have sent your application or you have approved your profile. We require the following documents from you so that we can process your application as quickly as possible: Covering letter, detailed résumé and relevant certificates and references (from school, university and current employer).
3. How do I complete the online application assistant?
There are instructions on the first page of the online application assistant and useful hints on each page also describe how each area is completed. The order in which the form is completed is not important. Please pay special attention to the mandatory fields that are labeled with an asterisk. Your application will only be visible on our system and considered for applications once you have sent it. A message is displayed on the screen and a confirmation is sent to the email address you save in the system if your application has been sent successfully.
4. Do I have to withdraw my application to add new attachments?
No. Simply upload your new documents and delete the attachments that are no longer needed.
5. How can I make a good impression when I apply for a job online?
Incomplete applications or applications that contain errors make an unfavorable impression. The same level of care should be used for an online application as for a conventional application on paper. Standard covering letters and mass applications make an undeliberated and unconvincing impression.
6. What happens during the application process?
If you have found an interesting job in our career opportunities section you can apply by clicking the "Apply" button in the job advert. If possible, please refrain from making an application on paper if the option for making an online application is available. However, you will not be at any disadvantage if you choose to send your application on paper. Your application will be carefully checked once it has been received by the Schaeffler Group's HR department. If we think you could be a suitable candidate, we will invite you to an initial interview.
7. Can I interrupt my application and continue completing it at a later date?
You receive an email from us with your log-in details after you have registered on the candidate portal. You can use these log-in details to log on to the candidate portal at any time and continue with your application. The data you enter is, of course, stored on the system until you log in.
We can only view your data if you have approved your profile for viewing. When you apply for a job, the members of staff in the department and the HR coordinator responsible for the position are able to view your data. Apart from that, only you can access and edit your data. With your agreement and after your approval your profile is stored in our candidate pool and can be viewed by all HR departments in the Schaeffler Group.
9. For how long is my data stored?
You decide for how long your profile is visible on the candidate portal if you have approved your profile there. Our system will remind you to update your profile at regular intervals, or to delete it. If you do not approve your profile, your data will be deleted 6 months after completion of the application process. You can also delete all your registration details so that no one can access your profile. If you would like to make another application for a position at our company at a later date after deleting your details, you will have to enter your data into the system again. Please refer to our Data Privacy Statement for more information.
Data Privacy Statement
10. What should I do if I forget my password?
Click on the "Candidate portal (registered users)" button on the top right hand side of this page. Click "Request password" and enter your user name and/or the e-mail address you entered when you registered with the site. Our job application service will then send you a new password.
11. Which types of files can I upload as attachments?
You can upload a total of 5MB in the following file formats: doc, docx, ppt, pptx, pdf, bmp, tif, jpg. Your data is encoded using HTTPS during transfer, which means it is protected from unauthorized access. All the information in your personal application portal is available to you for any applications you make in the future.
12. Which browsers does the system support?
For proper use, we recommend using the latest Microsoft Edge Browser or Firefox. The access speed to the system depends on the speed of you device and your internet connection.
13. How do I withdraw my application?
In the candidate portal select "My applications", highlight the application you wish to withdraw and click "Delete/Withdraw".
14. What is the best way to prepare for an interview/assessment center?
It is important to make the appropriate preparations and plans for a job interview. Applicants should find out information about the company, the position concerned and the corporate environment. It is also important that applicants know what they would like to achieve in the future. Furthermore, arriving in good time for the interview, appropriate clothing and a groomed appearance are prerequisites for a successful interview.
In the Schaeffler candidate portal, you can register your profile with us and keep it up to date (e.g. information about your qualifications, training etc.) and check your application status.
Even if there are currently no suitable positions for you in our Job Opportunities section, it is still a good idea to register in our candidate portal:
When we advertise a suitable position, we can always access the most up-to-date version of your profile and contact you if necessary.
The personalized section also allows you to search for vacant positions and to apply for them directly using the profile that you have registered.
In addition, our job agent allows you to be notified immediately as soon as a position you might find interesting becomes available.
---
Application Process & Contact
To apply, please search for job opportunities and apply directly online.
For questions about trainee programs, internships, theses, vocational training or dual study please consult the contact persons listed on the respective sites.
If you experience difficulty searching or applying for positions, or have general comments about how Schaeffler can improve your application experience, please contact us the Schaeffler recruiting support. Our mail address is for the sole purpose of questions, as we are unable to accept any job applications through this route.
---
Schaeffler wants to create a working environment in which every individual is recognized as unique and is valued. We respect one another, embrace diversity, and foster an inclusive culture. That's why we welcome applications from all people – with a wide variety of experience, skills and perspectives and independent of cultural or social identity. We do not tolerate any kind of discrimination, harassment or bullying.
Schaeffler takes a clear position on diversity, equal opportunity, and integration. Of course, this also applies to the hiring process. A large number of positions are currently vacant throughout Germany, and Schaeffler is looking for employees at all levels and in many areas of qualification. We always select exclusively on the basis of qualifications and are open to diverse applicants from all over the world. Our recruiting strategy is thus in line with our overall activities and awareness of our responsibility to society as a whole. We also focus on applicants in particularly difficult situations, especially those who have fled Ukraine.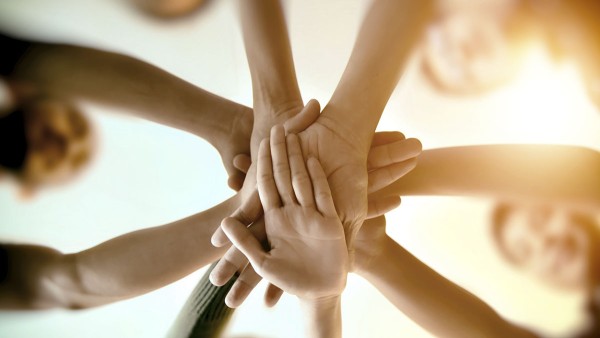 ---
Experience us virtually and in live chat on our CareerXperience platform. There you can get in touch with us personally, register for lectures and visit our virtual training center.
Share Page