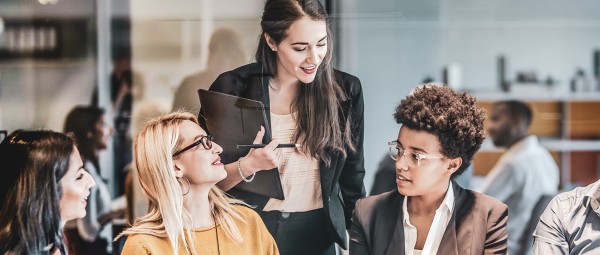 #BoostHerCareer Mentoring for Female Students
Are you a female student who wishes to engage in personal self-development? If this is the case, then our mentoring program #BoostHerCareer is the perfect choice for you! You will be assigned a dedicated personal mentor for one year, who will support you during your studies.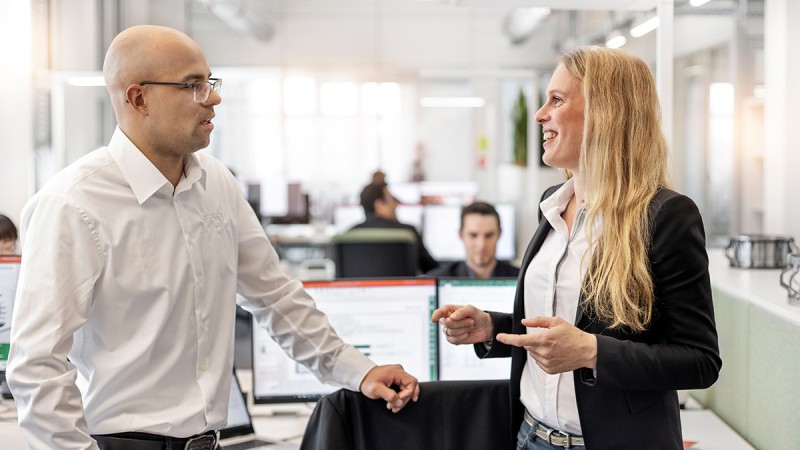 What you can expect:
Together for your success: In one-to-one mentoring, a Schaeffler mentor with professional experience accompanies you over a period of 12 months.
Whether individual further development, support in sharpening your personal and professional profile, insights directly into the company or the expansion of your network:
In our mentoring, we support your development!
Participation in this mentoring program offers you the unique opportunity to build a bridge between the theory taught in your studies and your later professional life.
The entire mentoring, the implementation and the goal setting is in your hands! You decide what you want to achieve together with your mentor and how.
---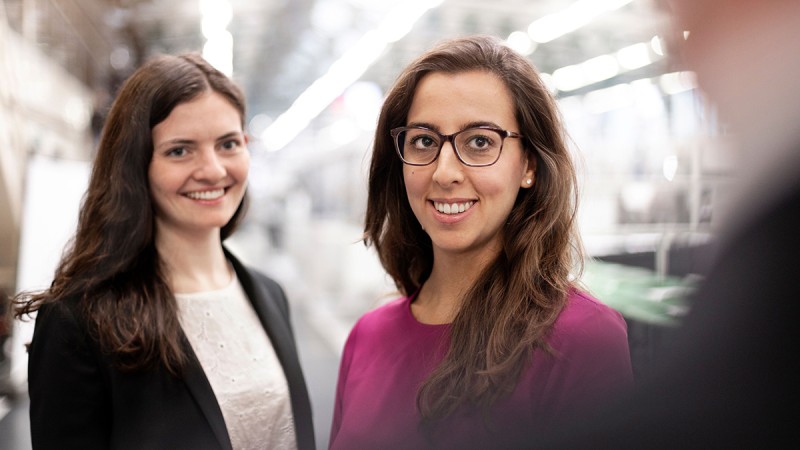 Your participation:
The application phase for the next round of the mentoring program is now closed.
Do you have any questions about our mentoring program? Then feel free to contact us by mail career@schaeffler.com
---
We can receive applications from female students who are
enrolled during the entire program.
in the 4th semester, or higher, of their Bachelor's or Master's degree.
preferably studying a STEM discipline, for example Electrical Engineering, Mechanical Engineering, IT.
motivated to seek new experiences.
committed and willing to develop.
---
Want to learn more? Then listen to our podcast!
The mentoring program for female students at Schaeffler has just entered its second round. In the latest podcast, Rita Rohmfeld, Employer Branding Professional at Schaeffler, and Hannah Thün, a mechanical engineering student in Aachen and a participant in the first round, talk about how the program works, the experience they have gained, and why "#BoostHerCareer" is so successful for the participants and the company.
---
Personalised Mentoring:
12 months of guidance and support from a mentor who is individually matched to you
Support in the orientation of your professional direction
Opportunity to sharpen your personal and professional profile
Expansion of specialist knowledge and insights into a future-oriented company
Expansion of personal and professional network
#BoostHerCareer Framework Program
Familiarization with the Schaeffler Group and direct impressions from within the company
Interesting workshops for personal and professional development
Exciting exclusive events
In-depth insights into various career opportunities at Schaeffler, such as internships, final theses, direct entry or trainee programs
---
Program structure #BoostHerCareer
During the program, you will develop continuously, both through the individual mentoring and through the framework program.
The program starts with a joint kickoff event and ends with a joint closing event of the following year.
Workshops and lectures as well as other events are planned within the framework of the program, in which each mentee can participate in order to expand her individual skills as well as her network.
The course of the individual mentoring with a Schaeffler employee as mentor is in your hands. At regular meetings, you can exchange professional as well as personal experiences and topics. You will gain exclusive insights into the work of a global company and can also learn about your professional and technical perspectives.
---
Experience us virtually and in live chat on our CareerXperience platform. There you can get in touch with us personally, register for lectures and visit our virtual training center.
Share Page