5 Questions to Intern Jan Neidinger
An internship at Schaeffler does not only offer insights into working life, it brings you into the heart of working life. Working alongside professionals, perfectly mentored from day one.
Jan Neidinger (22) is a mechanical engineering master's student at Karlsruhe Institute for Technology (KIT). His passion for cars determined his choice of study and led him to Schaeffler in Bühl – to the development and testing department for clutch release systems.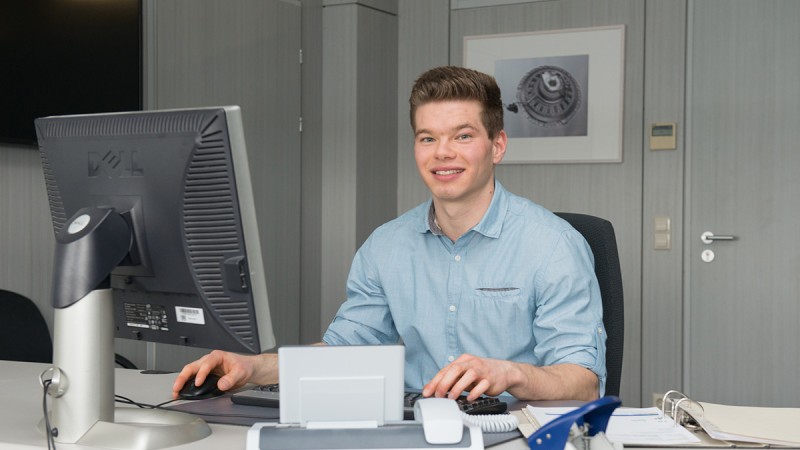 Which tasks have you taken on in your department?
One of my main tasks is independently carrying out inspections. This involves measuring individual components and carrying out functional inspections on the components, such as leak tests. Microscopic analyses and photographic documentation are also part of this process. I then present the inspection results to our team. Furthermore, I draft, devise, and conduct basic tests.
What were your expectations regarding the internship?
I wanted to experience working life for myself. At the same time, I wanted to put the knowledge I acquired at university into practice. I also hoped that an internship would help me start a career at Schaeffler later down the line after completing my master's program.
What do you particularly like about your job?
I like the fact that my work is varied. One aspect I particularly like is the independence I have regarding my tasks. I can manage my time independently and plan the approach I wish to take.
The close working relationship with other employees is also excellent. This means that even during my internship I can make new professional contacts and many new acquaintances. The working relationship among employees at Schaeffler is very pleasant and collegial, and in some respects informal – this makes work twice as much fun.
Have your expectations been met?
Yes, they definitely have. The team, in which I mainly worked, integrated me very well and provided me with excellent support throughout my entire internship. My mentor explained the products and tasks to me in detail and helped me become familiar with them. This meant that after a short familiarization period I was able to gradually take on and solve a wide variety of tasks independently.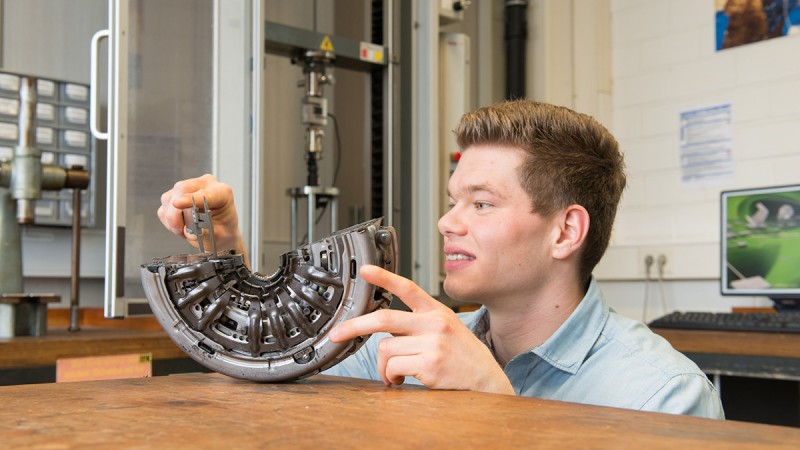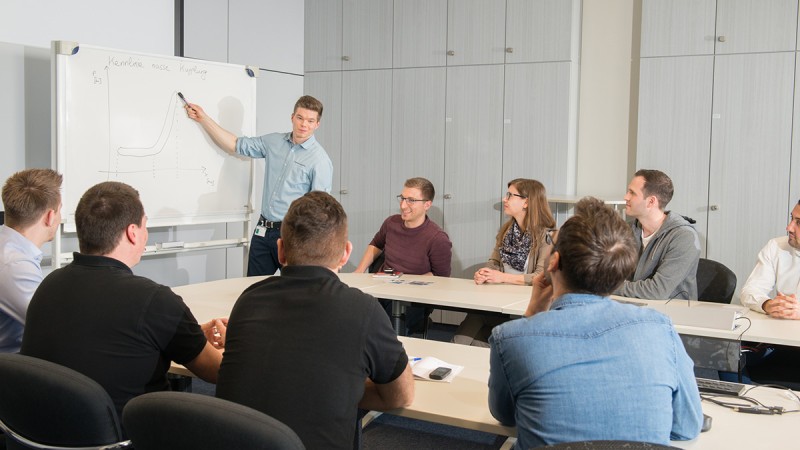 What have you learned from your internship that will help you as you continue your studies and which field do you want to work in later?
After my internship, I intend to continue to concentrate intensively on automotive engineering and the field of development. During the internship, I learned that it is important for development and in working life in general, to show initiative when looking for approaches to solutions, to work independently, and at the same time to be prepared to compromise with other colleagues and ideas. I will try to improve these skills in my further studies. I can imagine starting a career in the form of a trainee program. A program like this allows you to train in several departments and to gain experience abroad.
Share Page