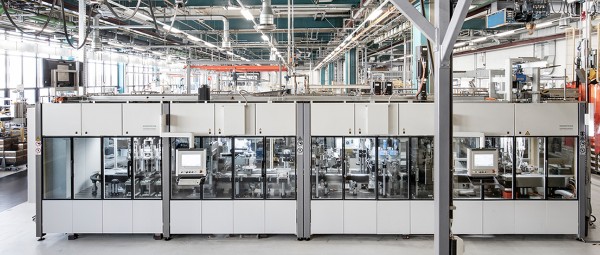 Schaeffler Sondermaschinenbau had its first tradeshow appearance at automatica
Schaeffler Sondermaschinenbau invited to its first trade show appearance at automatica in Munich - the world's leading fair for intelligent automation and robotics. Visitors were able to experience an insight into our vision of smartly automated, efficient, and sustainable production, characterized by investment-optimized concepts with a high proportion of digitalization and innovative use of technology.
Modern approaches to production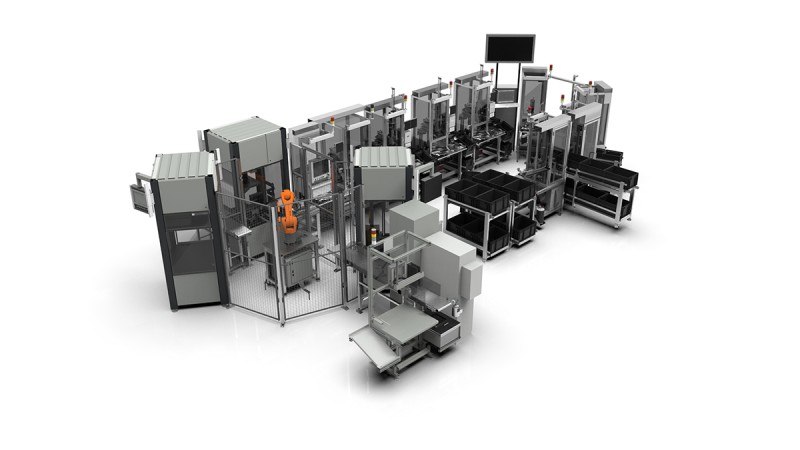 We at Schaeffler Sondermaschinenbau design and implement individual turnkey production concepts. Thanks to early analyses of logical expansion stages, investments can be intelligently adapted to real requirements.
From the initial machine concept to stable series production, our focus is on the sustainable economic success of our customers. We design the production of tomorrow - whether flexible small batch production or cam-controlled high-performance equipment, through our smart automation within the framework of our entire portfolio in the areas of
Assembly & testing technologies
Handling & feeding systems
Robotics
Solutions for the transformation of mobility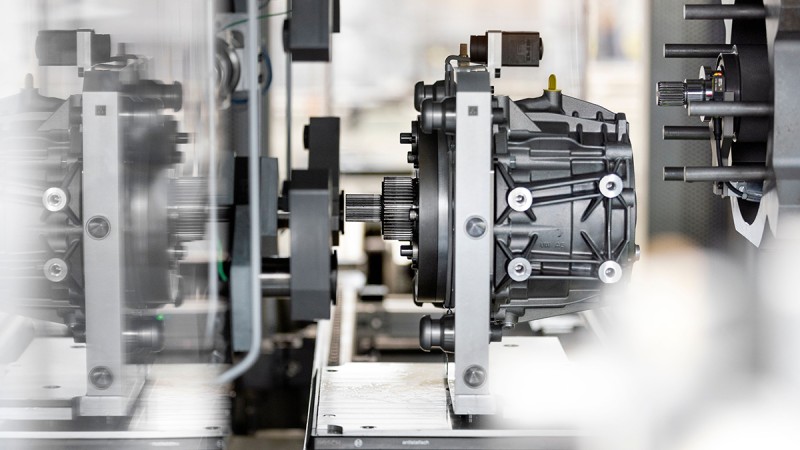 The transformation of mobility currently includes, among other things, the battery electrification of powertrains and the use of fuel cell stacks. Our production concepts for complex products such as axle systems, battery cells or thermal management modules, convince our customers with a deep technical understanding and clever system solutions. Additionally we are focusing on individual customer needs such as easy accessibility, fast setup changes or flexible production concepts thanks to AGVs. In particular, our end of line test benches impress with their excellent test results and high bandwidth of measurement parameters.
Our international network enables us to serve our globally operating customers worldwide, always close. Together with our partners, such as Schaeffler Elmotec Statomat for innovative flat wire wave winding for stators, we offer our own know-how for the manufacturing technologies, or the system understanding to drive projects to series production as a general contractor.
Digitalization in manufacturing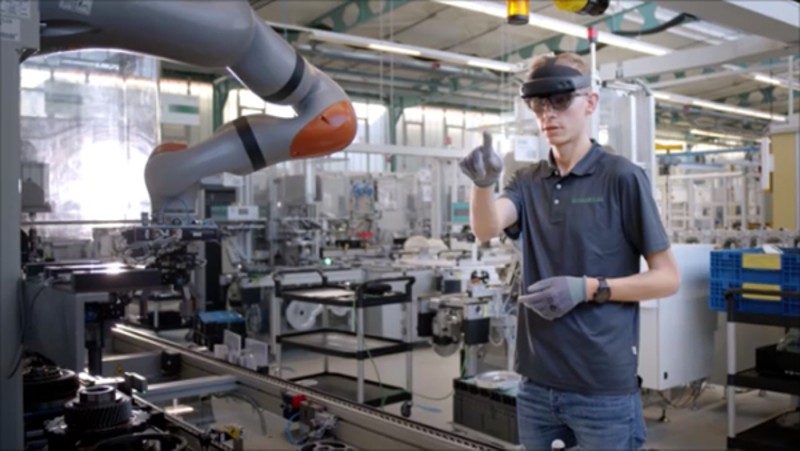 Usability and acceptance have a high influence on the evaluation of a software application for our production solutions. Utilization and adaptation to the various user groups are important components in driving forward the digitization of production and realizing its benefits, e.g. in the areas of condition data monitoring as well as production and process control. Networked and intelligent production control, together with smart automation solutions and lean, dynamic and demand-driven concepts, will determine the production of tomorrow.
The path to a climate-neutral production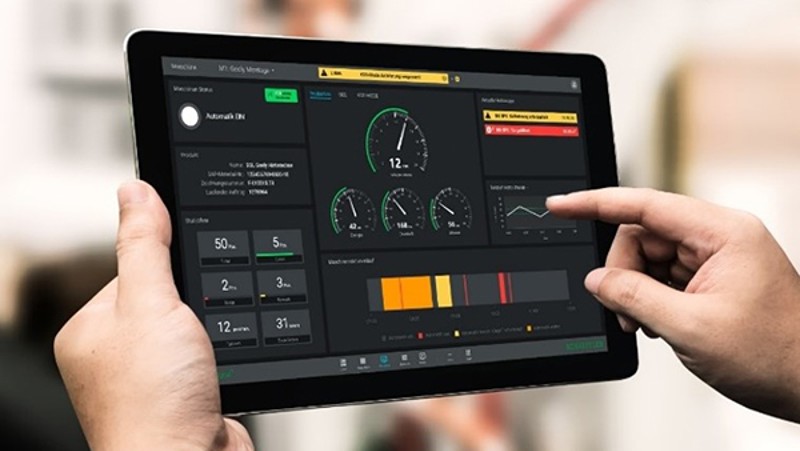 Climate-related changes are already demonstrating their effects today. Political framework conditions have changed, and market and consumer behavior are also transforming.
We at Schaeffler Sondermaschinenbau face up to the responsibility of climate-neutral production, from the consideration of our supply chain to the resource-saving implementation of manufacturing solutions for our customers and their sustainable design over the entire machine life cycle. In this context, we focus, among other things, on the use of recyclable materials and the reduction of energy and media consumption.
Our approach is not limited to the design of new equipment, but in particular to the possibility of overhauling existing equipment. By retrofitting 50 assembly and testing systems, we were able to achieve annual savings of approximately 105,000kWh of electricity and 5,000Nm3 of compressed air at one site.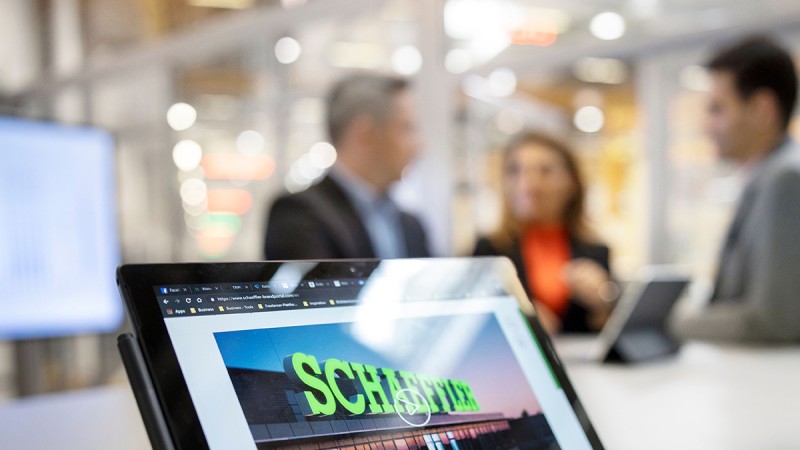 We have compiled all press releases and press images from Schaeffler Sondermaschinenbau at automatica 2022 here:
Share Page