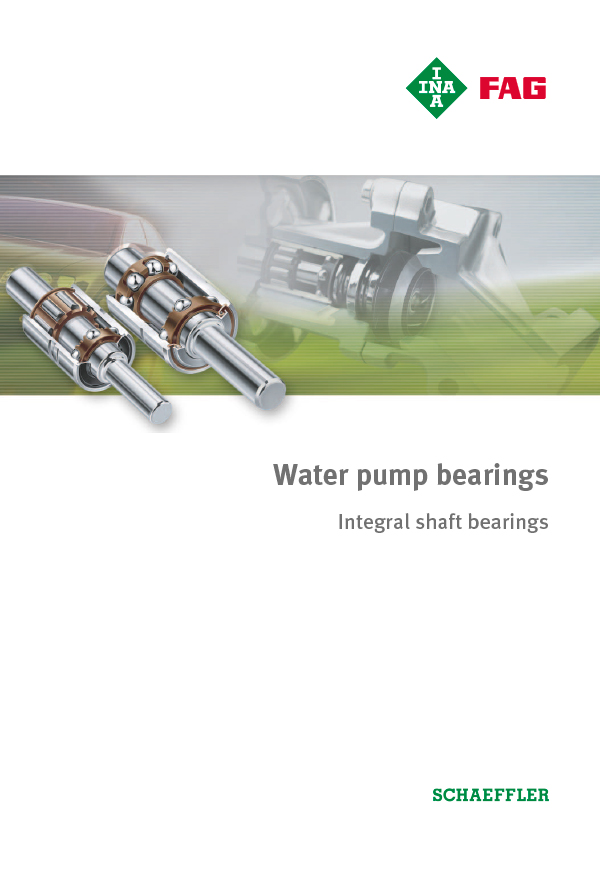 Integral shaft bearings
Water pump bearings do not have an inner ring but instead have
raceways directly machined into the shaft. As a result, there is more space available for the rolling elements, giving a higher load carrying capacity than in solutions with conventional single bearings. In water pump bearings, rows of balls and rollers can be economically combined with each other. This gives a broad range of load carrying capacity values.
Media category: Technical Product InformationTPI 131
Date: 2014-06-2
Order number: 12320909963-0000
Publisher: Schaeffler Technologies AG & Co. KG
Pages: 44
Language: English
Other languages
---
Share Page