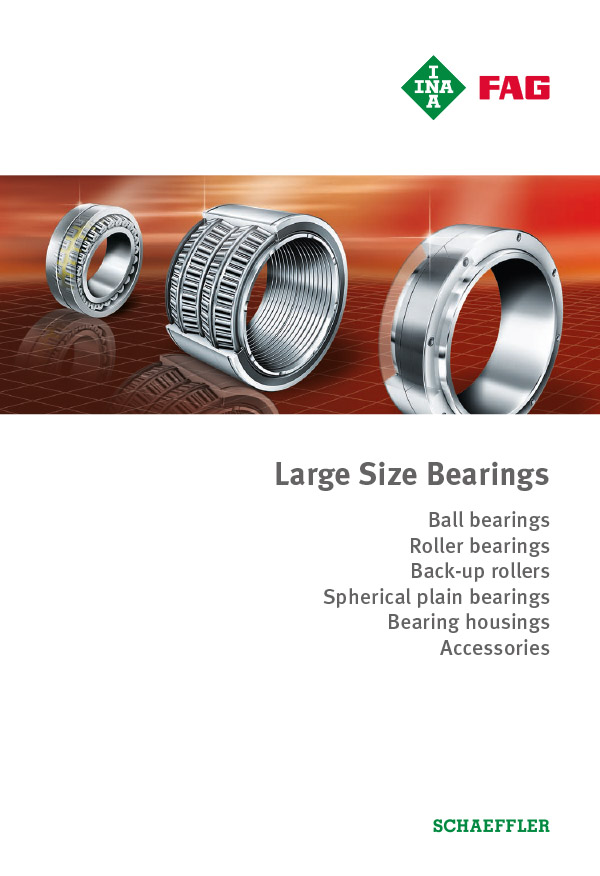 Ball bearings Roller bearings Back-up rollers Spherical plain bearings Bearing housings Accessories
Catalogue GL 1 is based on our proven catalogue HR 1, Rolling Bearings. It gives descriptions of standard rolling bearings with an outside diameter of 320 mm or greater and the appropriate accessories as well as numerous special rolling bearings and large plain bearings.
We are thus offering an overview of our product range for large and heavy machinery for the original equipment manufacture, distribution and aftermarket sectors. In order to facilitate the selection of suitable products, reference is made at many points to typical applications.
Media category: CatalogueGL1
Date: 2016-06-18
Order number: GL 1 GB-D
Publisher: Schaeffler Technologies AG & Co. KG
Pages: 1136
Language: English
Other languages
---
Share Page