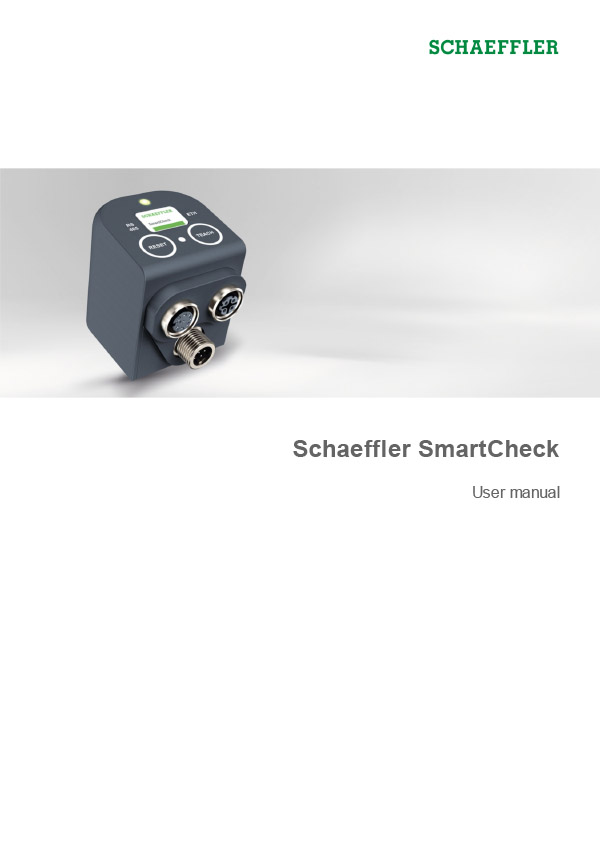 User manual
This guide describes the installation and use of the Schaeffler SmartCheck device and contains important information about using the device safely and correctly. Please read through this guide carefully before commissioning the device, and keep it for future reference.
Make sure that
This guide is available to all users of the device.
If the product is passed on to other users, that this guide is also passed on with it.
Additions and amendments provided by the manufacturer are always attached to this guide.
Media category: Manual (mounting, operation)
Date: 2021-04-9
Publisher: Schaeffler Monitoring Services GmbH
Pages: 39
Language: English
Other languages
---
Share Page