Reconditioning of the Main Bearing of a Tunnel Boring Machine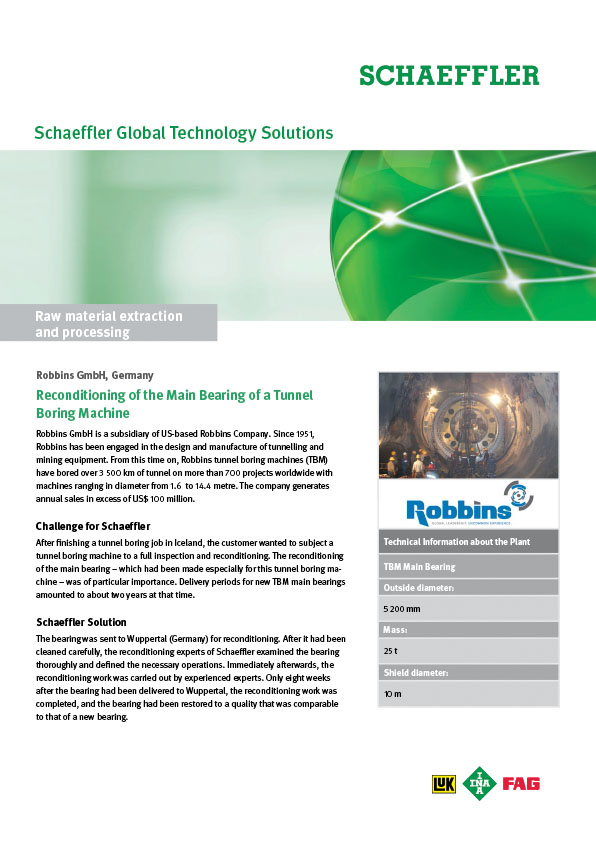 Robbins GmbH is a subsidiary of US-based Robbins Company. Since 1951,
Robbins has been engaged in the design and manufacture of tunnelling and
mining equipment. Challenge for Schaeffler
After finishing a tunnel boring job in Iceland, the customer wanted to subject
a tunnel boring machine to a full inspection and reconditioning. The recondi-
tioning of the main bearing – which had been made especially for this tunnel
boring machine – was of particular importance.
Media category: Customer Success StoriesGTS 0014
Date: 2012-08-22
Publisher: Schaeffler Technologies AG & Co. KG
Pages: 2
Language: English
Other languages
---
Share Page