Greater Production Reliability on Oil Platforms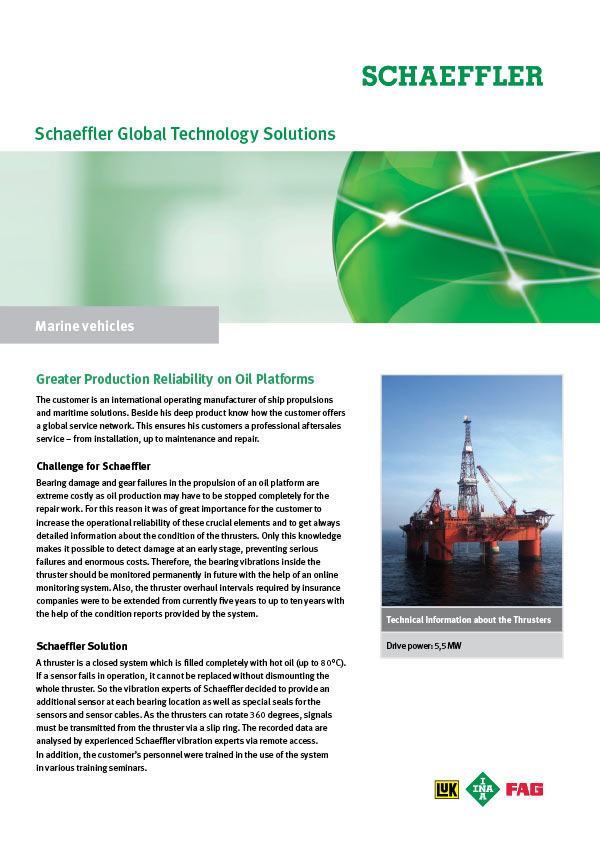 The customer is an international operating manufacturer of ship propulsions
and maritime solutions. Beside his deep product know how the customer offers
a global service network. This ensures his customers a professional aftersales
service – from installation, up to maintenance and repair.
Challenge for Schaeffler:
Bearing damage and gear failures in the propulsion of an oil platform are
extremely costly as oil production may have to be stopped completely for the
repair work. For this reason it was of great importance for the customer to
increase the operational reliability of these crucial elements and to get always
detailed information about the condition of the thrusters.
Media category: Customer Success StoriesGTS 0020
Date: 2012-08-31
Publisher: Schaeffler Technologies AG & Co. KG
Pages: 2
Language: English
Other languages
---
Share Page