Integrated Bearing and Service Solution for Converters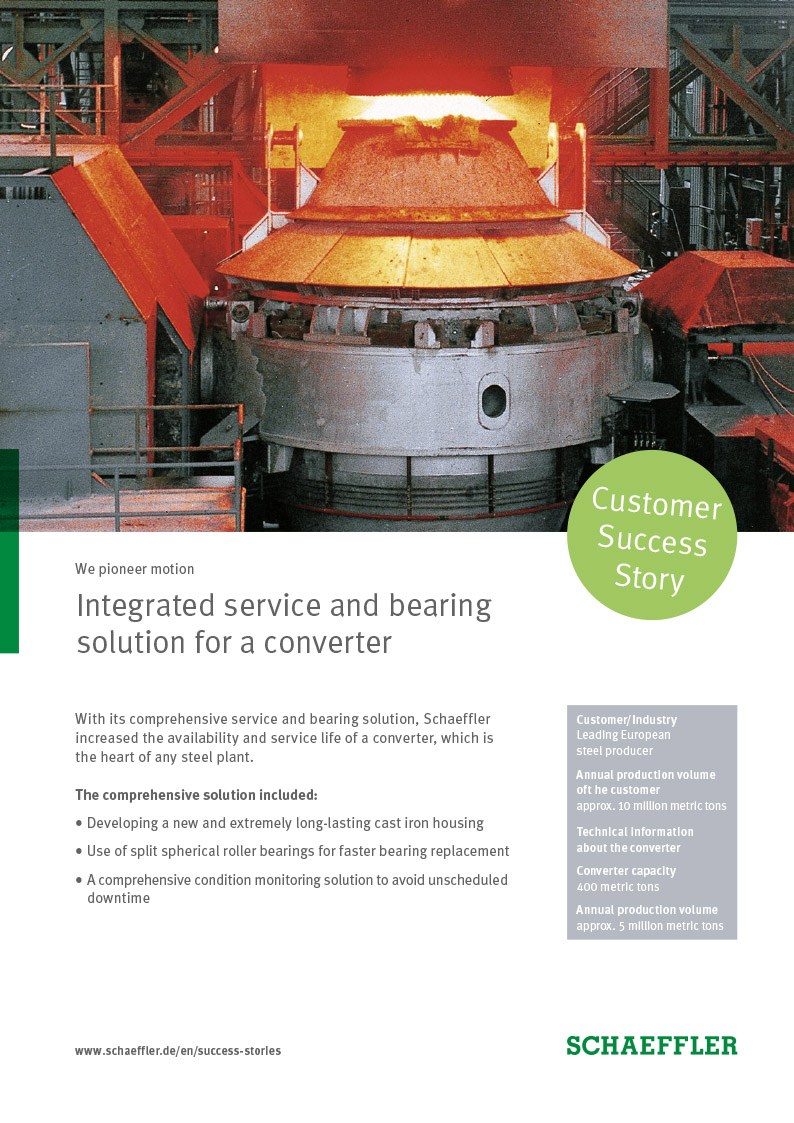 The customer is a leading European steel manufacturer with several production plants. Its annual production of crude steel exceeds 10 million tons.
Challenge for Schaeffler:
The oxygen steel plant operates two converters. The customer wished to replace
converter 1 and – at the same time – increase this vessel's size to a capacity
of 400 tons. This application demanded a highly ambitious solution for the
trunnion bearing itself as well as for the newly designed ferrocast housing.
As the converter is an absolutely critical bottleneck to the downstream inline
production processes and the customer had already had excellent experiences
with Schaeffler condition monitoring solutions, the customer decided to have
the bearings monitored.
Media category: Customer Success StoriesCSS 0077
Date: 2021-07-23
Publisher: Schaeffler Technologies AG & Co. KG
Pages: 4
Language: English
Other languages
---
Share Page