Modal Analysis helps to increase Speed of Stretch Reducing Mill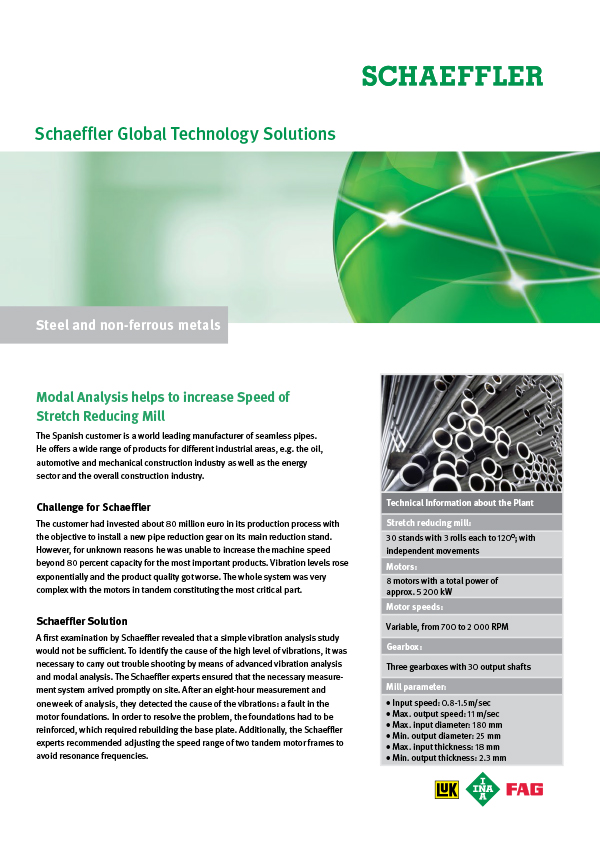 The Spanish customer is a world leading manufacturer of seamless pipes. He offers a wide range of products for different industrial areas, e.g. the oil, automotive and mechanical construction industry as well as the energy sector and the overall construction industry. Challenge for Schaeffler:
The customer had invested about 80 million euro in its production process with the objective to install a new pipe reduction gear on its main reduction stand. However, for unknown reasons he was unable to increase the machine speed beyond 80 percent capacity for the most important products.
Media category: Customer Success StoriesGTS 0060
Date: 2014-08-19
Publisher: Schaeffler Technologies AG & Co. KG
Pages: 2
Language: English
Other languages
---
Share Page