Vibration Monitoring of Rolling Bearings on High-Pressure Grinding Roller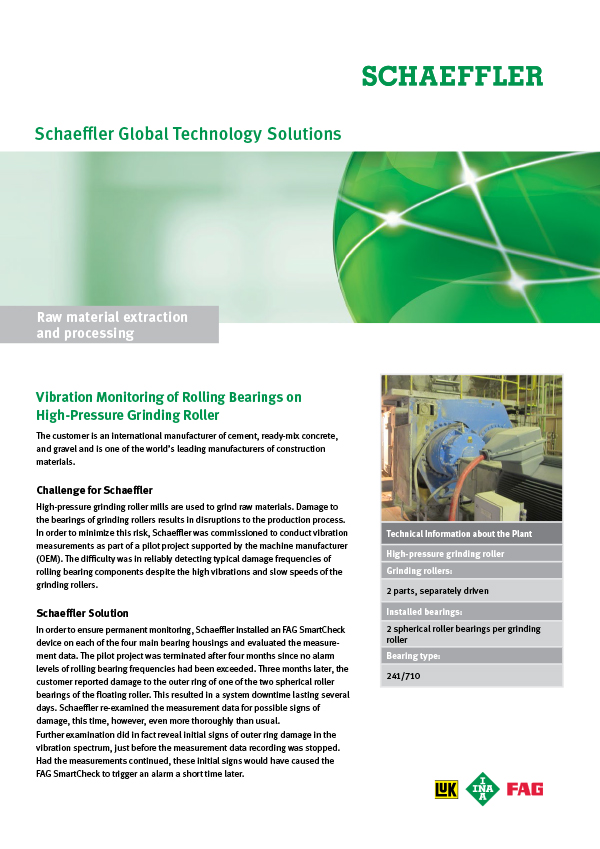 The customer is an international manufacturer of cement, ready-mix concrete,
and gravel and is one of the world's leading manufacturers of construction
materials. Challenge for Schaeffler: High-pressure grinding roller mills are used to grind raw materials. Damage to
the bearings of grinding rollers results in disruptions to the production process.
In order to minimize this risk, Schaeffler was commissioned to conduct vibration
measurements as part of a pilot project supported by the machine manufacturer
(OEM).
Media category: Customer Success StoriesGTS 0090
Date: 2014-08-21
Publisher: Schaeffler Technologies AG & Co. KG
Pages: 2
Language: English
Other languages
---
Share Page