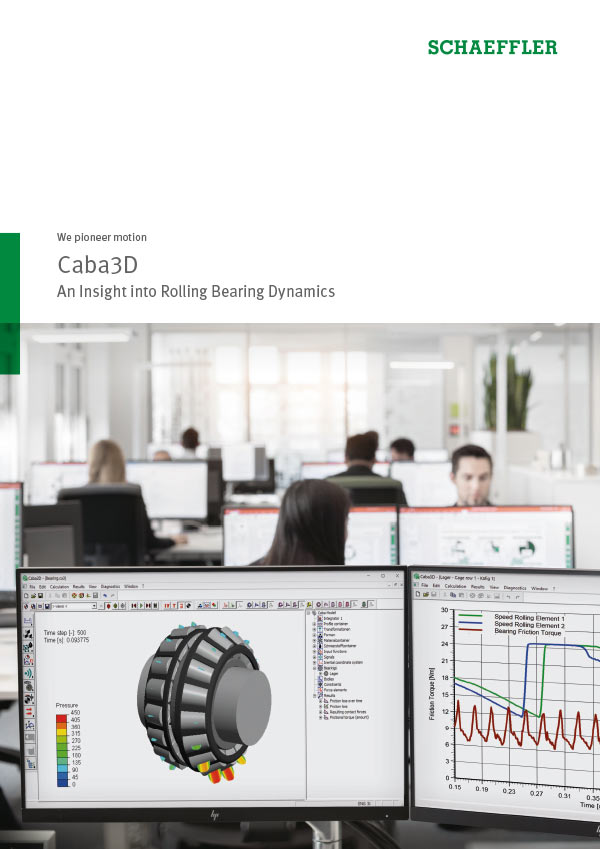 An Insight into Rolling Bearing Dynamics
As part of the calculation chain, the CABA3D MBS software
allows a precise analysis of the dynamic processes
that take place inside a rolling bearing. This means that the
movement patterns of the bearing components, the forces acting
between them, and the frictional power that is generated can be determined. These results allow statements to be made regarding minimum load, the risk of smearing, cage strength, etc.
Media category: BrochurePCA
Date: 2014-10-24
Order number: 085671444-0000
Publisher: Schaeffler Technologies AG & Co. KG
Pages: 8
Language: English
Other languages
---
Share Page