Mounting and Reconditioning Services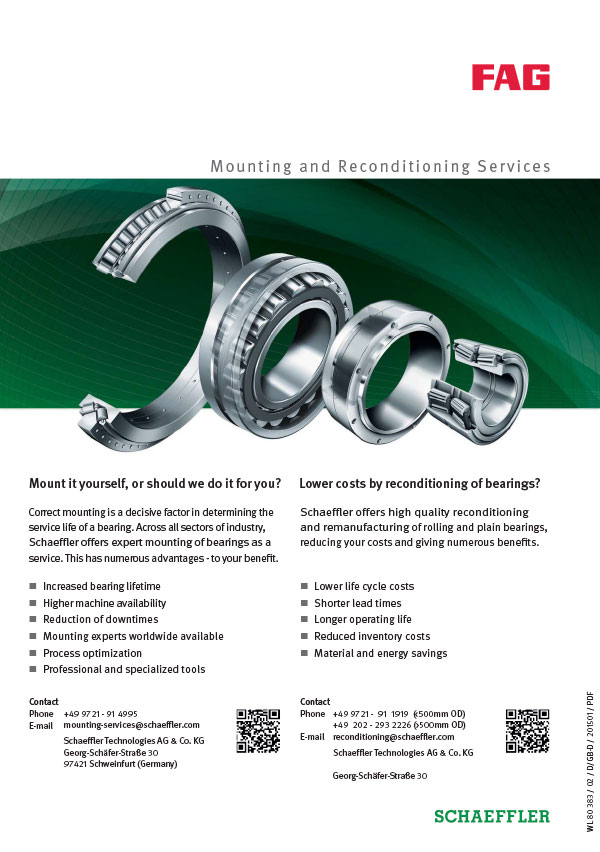 Mount it yourself, or should we do it for you?
Correct mounting is a decisive factor in determining the service life of a bearing. Across all sectors of industry, Schaeffler offers expert mounting of bearings as a service. This has numerous advantages - to your benefit.
Media category: PublicationWL 80383
Date: 2015-01-6
Publisher: Schaeffler Technologies AG & Co. KG
Pages: 1
Language: English
Other languages
---
Share Page