Performance Based Contract in the Steel Industry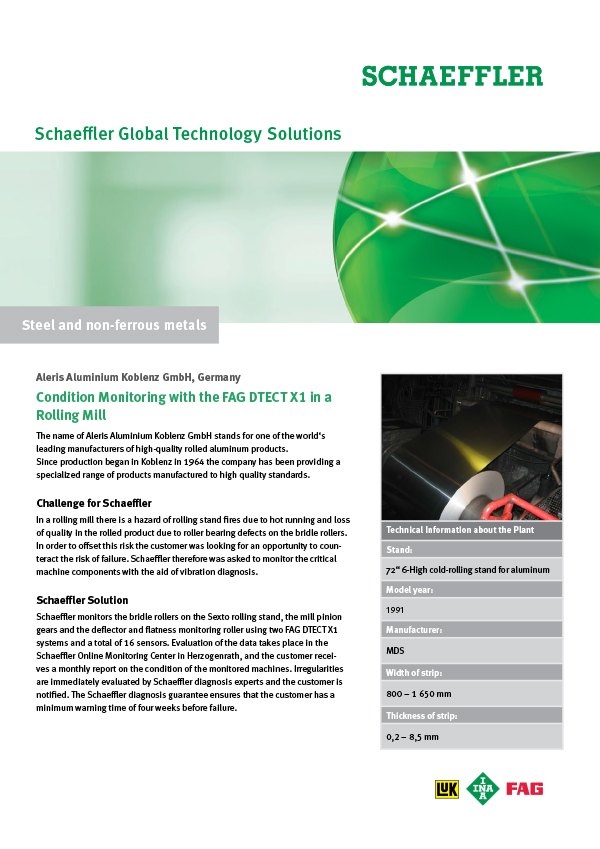 ARMCO do Brasil is a manufacturer of specialty steel strip products, serving a broad industrial sector of the local and international market in Brasil. To the wide range
of products contains for example zinc plated products, dozens of thermal and surface treatments and non pollutant products. Challenge for Schaeffler: In 2006, ARMCO do Brasil decided to conclude a performance based contract for its São Paulo plant in order to reduce the 874 hours of unplanned downtime (costs: approximately € 50 000/year) as well as the demand for bearings, seals and lubricant (costs: approximately € 500 000/year).
Media category: Customer Success StoriesGTS 0050
Date: 2015-03-10
Publisher: Schaeffler Technologies AG & Co. KG
Pages: 2
Language: English
Other languages
---
Share Page