Tapered Roller Bearings in X-life Design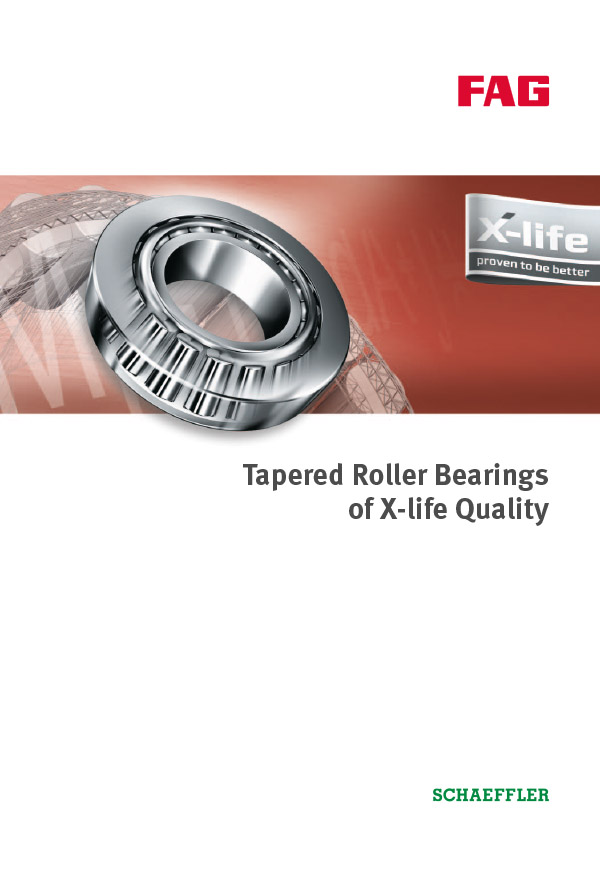 Features: Tapered roller bearings comprise solid inner and outer rings
with tapered raceways and tapered rollers in a window cage.
The classification and designation of tapered roller bearings
is based on:
■ DIN 720
■ ISO 355
■ ANSI/ABMA metric
■ ANSI/ABMA inch.
Open bearings are not self-retaining. As a result, the inner ring
with the rollers and the cage can be mounted separately from
the outer ring.
Metric and inch size bearings are available.
Media category: Technical Product InformationTPI 241
Date: 2017-03-14
Order number: 087546418-0000
Publisher: Schaeffler Technologies AG & Co. KG
Pages: 40
Language: English
Other languages
---
Share Page