Track Rollers in X-life Quality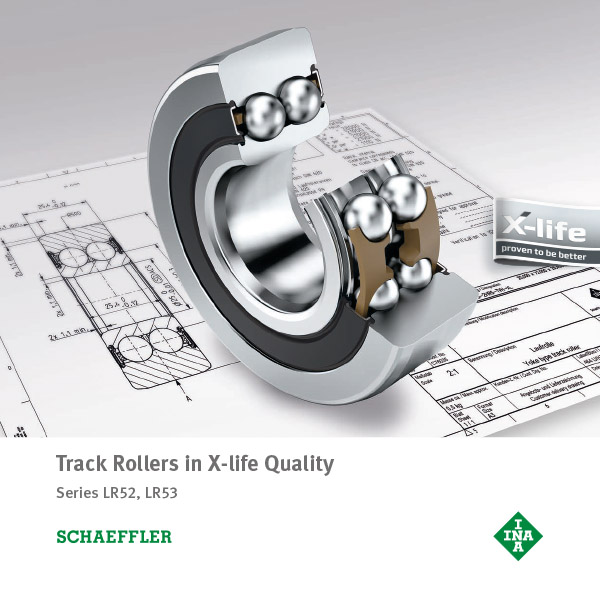 Series LR52, LR53
The improved INA LR 52 and LR 53 X-life track rollers are double row, selfretaining
units with particularly thick-walled outer rings. Thanks to the
optimized internal construction, higher radial loads can be transmitted
and a longer operating life achieved.
The external dimensions of the new bearings have not changed, which
means they can replace earlier bearings without difficulty.
Media category: BrochurePLR
Date: 2015-09-14
Order number: 036028789-0000
Publisher: Schaeffler Technologies AG & Co. KG
Pages: 4
Language: English
Other languages
---
Share Page