FAG CONCEPT8 provides Constant Lubrication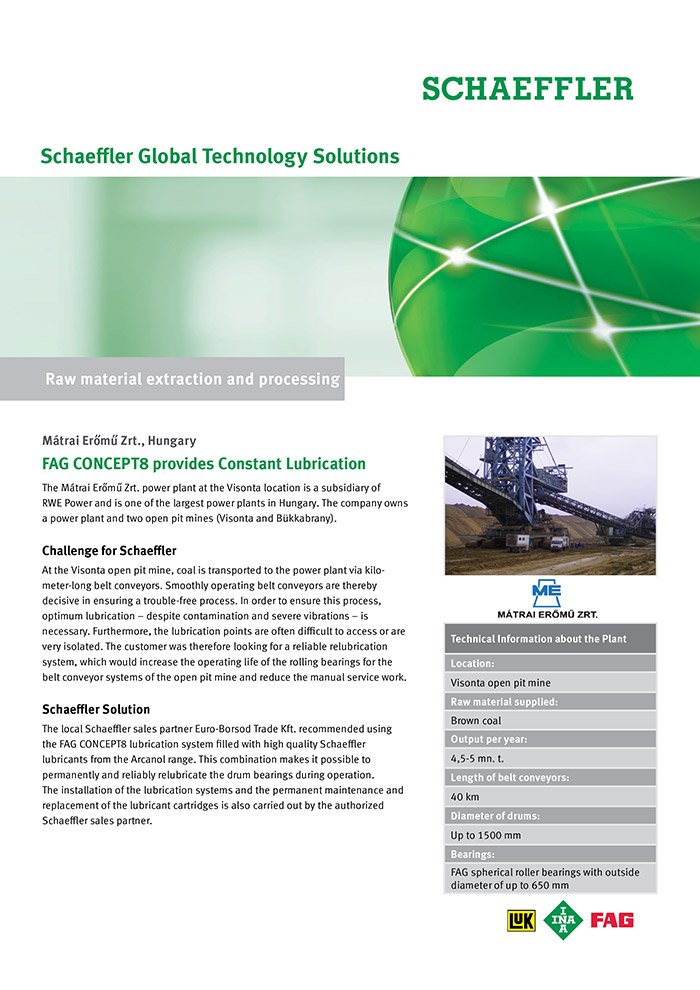 At the Visonta open pit mine, coal is transported to the power plant via kilometer-long belt conveyors. Smoothly operating belt conveyors are thereby decisive in ensuring a trouble-free process. In order to ensure this process,
optimum lubrication – despite contamination and severe vibrations – is necessary. Furthermore, the lubrication points are often difficult to access or are very isolated. The FAG CONCEPT8 lubrication system filled with high quality Schaeffler lubricants from the Arcanol range was chosen for this application.

Media category: Customer Success StoriesGTS 0113
Date: 2016-09-1
Publisher: Schaeffler Technologies AG & Co. KG
Pages: 2
Language: English
Other languages
---
Share Page