FAG Generation C Deep Groove Ball Bearings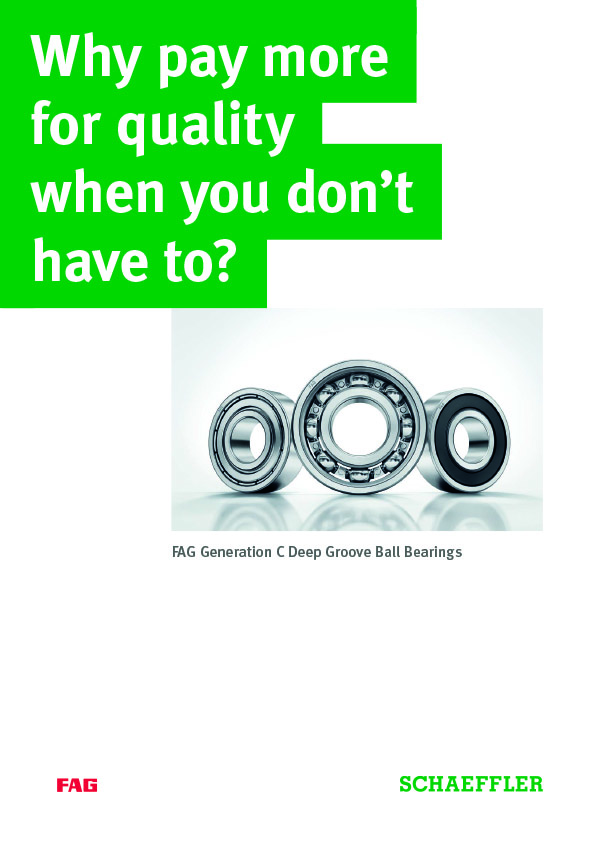 brochure
SO WHY GENERATION C?
Quite simply – C stands for change. Because in order to continuously improve, one has to be willing to change. At Schaeffler, we firmly believe this to be the case. Consequently, our FAG brand has been
continuously improving the quality of FAG Generation C deep groove ball bearings. As a result, our product now delivers less friction, less noise, and longer life. In other words: best in class!
Media category: Brochure
Date: 2017-01-13
Order number: 092265200-0000
Publisher: Schaeffler Technologies AG & Co. KG
Pages: 12
Language: English
Other languages
---
Share Page