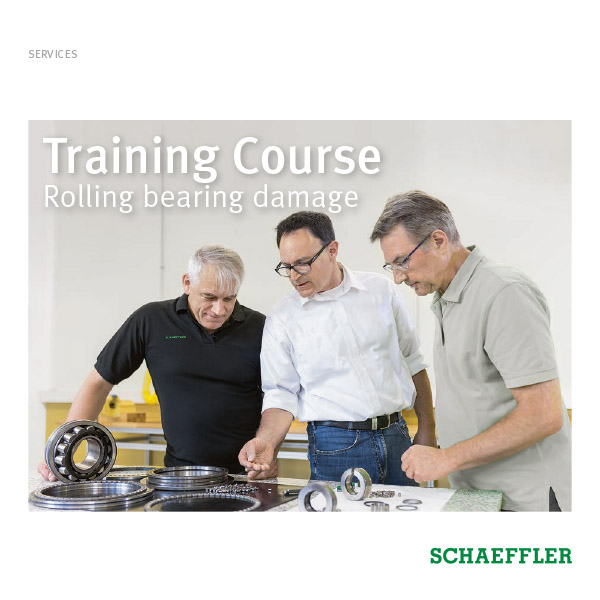 Rolling bearing damage
Rolling bearing damage often leads to long downtimes
and therefore costs. By detecting the causes
of downtimes, system failures can be eliminated,
increasing the operating life of rolling bearings.
After a theoretical training section, the different
types of rolling bearing damage and their general
causes will be discussed. During the investigation
of rolling bearing failures, participants will
learn to identify the types of damage and interpret
these correctly.
Media category: BrochureOWL
Date: 2018-02-22
Order number: OWL US-D
Publisher: Schaeffler Technologies AG & Co. KG
Pages: 4
Language: English
Other languages
---
Share Page