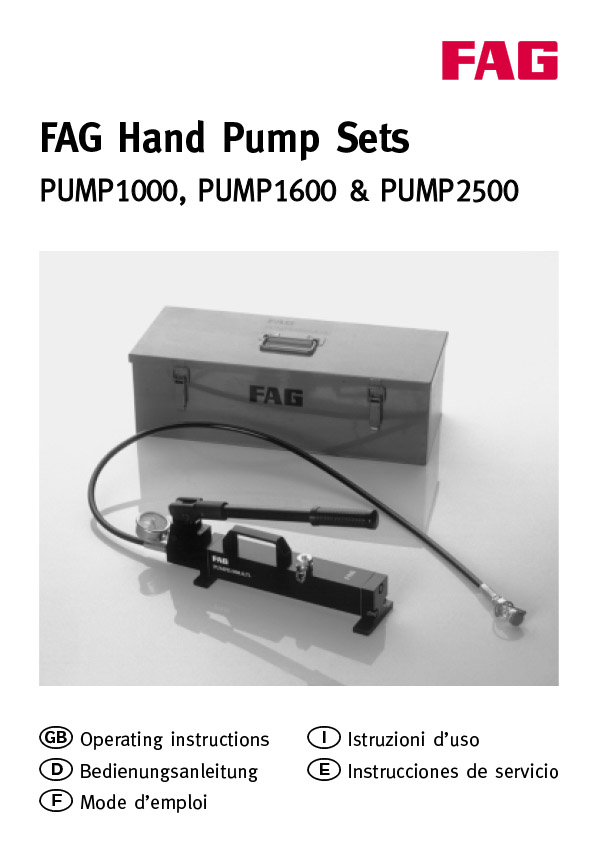 PUMP1000, PUMP1600 & PUMP2500
Hand pump sets are used to generate hydraulic pressure:
for the operation of cylinders (consumer), e. g. annular piston presses for the mounting and dismounting of rolling element bearings.
for mounting or loosening press-fitted assemblies, e.g. ship's propelling screws and rudder blades, shaft couplings, gearwheels.
Pump sets with suffix "D" are suitable for an independent operation of two consumers.
Media category: Manual (mounting, operation)BA 07
Date: 2004-12-15
Order number: BA 007
Publisher: Schaeffler Technologies AG & Co. KG
Pages: 64
Language: English
Other languages
---
Share Page