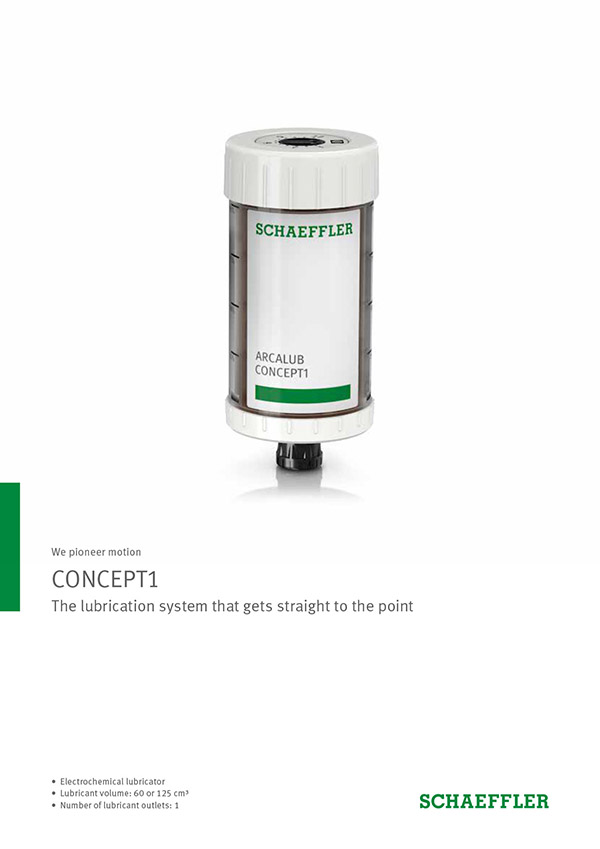 The lubrication system that gets straight to the point
CONCEPT1 - Automatic lubricator for single-point lubrication
The CONCEPT1 is the ideal starter product for automatic relubrication. It is easy to use, robust, certified for explosion-protected zones, and has an IP68 protection rating. This makes the CONCEPT1 suitable for various applications.
Media category: BrochureICA
Date: 2020-11-26
Order number: ICA-US-D
Publisher: Schaeffler Technologies AG & Co. KG
Pages: 2
Language: English
Other languages
---
Share Page