Sustainable construction machinery of the future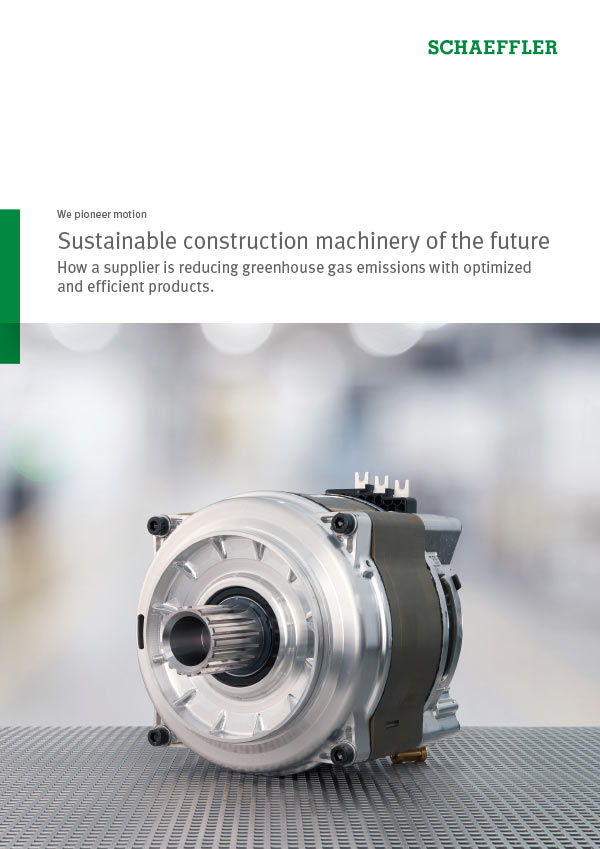 How a supplier is reducing greenhouse gas emissions with optimized and efficient products.
Climate change and the latest scientific findings are forcing policymakers and companies to take direct action. In particular, the sixth IPCC Assessment Report on the physical science of climate change is once again spelling out the urgency of limiting CO₂ emissions to net zero. Alongside this global and all-encompassing phenomenon of anthropogenic climate change, and the resulting political measures to achieve defined climate targets, factors like population growth, urbanization and demographic changes are also set tosignificantly change the structure of the construction machinery sector.
Media category: BrochurePNB
Date: 2022-07-15
Order number: PNB-US-D
Publisher: Schaeffler Technologies AG & Co. KG
Pages: 24
Language: English
Other languages
---
Share Page