Can lubricating be easy and sustainable?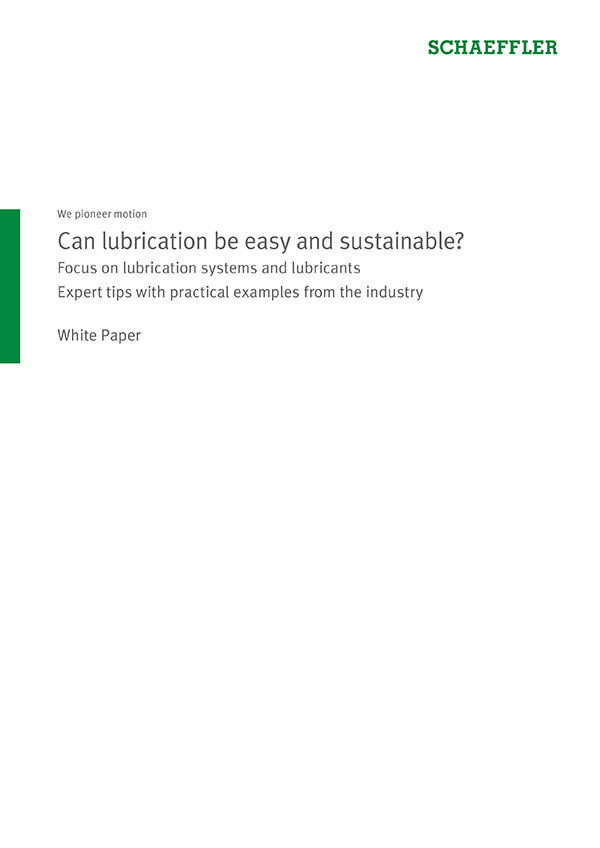 Lubrication systems and lubricants in focus
You will find out how to simplify your lubrication tasks significantly without much expert knowledge and how to increase the bearing life of your machines considerably. In a sustainable way!
The white paper answers the following questions
– How can lubrication systems simplify the task of lubrication and prevent unplanned downtime?
– Which lubrication methods reduce unplanned downtime sustainably?
– What to do if the lubricant* recommended by the manufacturer is increasingly the cause of machine or bearing failure?
– What should you pay attention to when changing the lubricant in order to avoid unplanned downtime?
The white paper is enriched with tips and examples from practice.
Register for free to gain access to the white paper.
Get white paper -> Simplify the task of lubrication | Schaeffler medias
Media category: White paperWhite paper 3
Date: 2023-01-20
Publisher: Schaeffler Technologies AG & Co. KG
Pages: 19
Language: English
Other languages
---
Share Page