Schaeffler Supplier Programs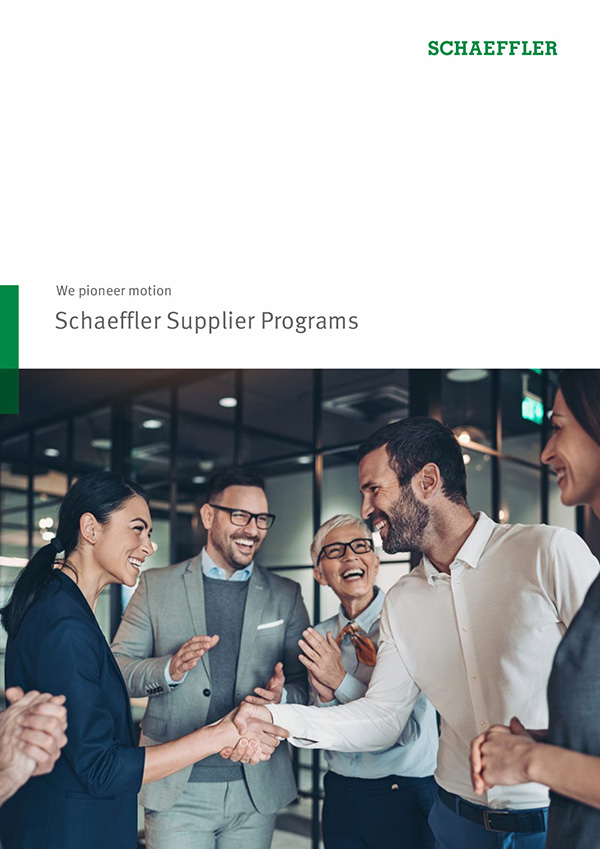 Schaeffler continues to foster building strong relationship through solid commercial and in-depth quality initiatives within our global platform of suppliers. This context serves as the introduction of our new extended supplier evaluation and stringend reclassification program.
With our historical success as a backdrop, Schaeffler deploys two executive Supplier Programs to further intensify the technological collaboration with our superior suppliers to generate a reciprocal value add.
Ultimately, our cooperation with these best-in-class suppliers will further secure success, both in the Automotive and Industrial markets we serve. This is going to be embraced by a hand-in-hand collaboration between Schaeffler Business responsibles, Schaeffler Purchasing, and the Program Supplier.
Media category: BrochureBSU
Date: 2023-02-27
Publisher: Schaeffler Technologies AG & Co. KG
Pages: 1
Language: English
Other languages
---
Share Page