All in One: Mounting and Service saves time, reduces costs, prevents accidents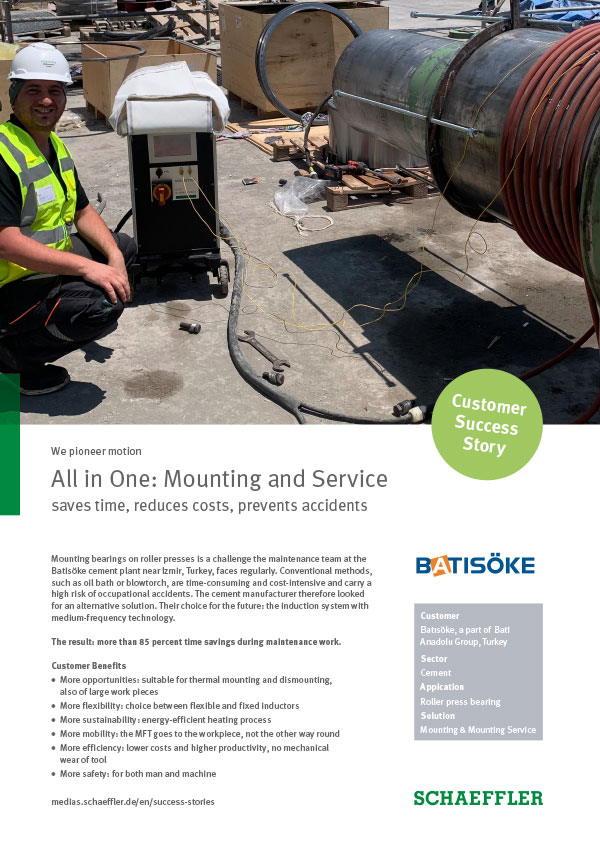 Mounting bearings on roller presses is a challenge the maintenance team at the Batisöke cement plant faces regularly. Conventional methods, such as oil bath or blowtorch, are time-consuming and cost-intensive and carry a high risk of occupational accidents. The cement manufacturer therefore looked for an alternative solution. Their choice: the induction system with medium-frequency technology.
The result: more than 85 percent time savings during maintenance work.
Media category: Customer Success StoriesCSS 0223
Date: 2023-03-10
Publisher: Schaeffler Technologies AG & Co. KG
Pages: 4
Language: English
Other languages
---
Share Page