Acquisition of BEGA International B.V.
Schaeffler strengthens service business in the Industrial division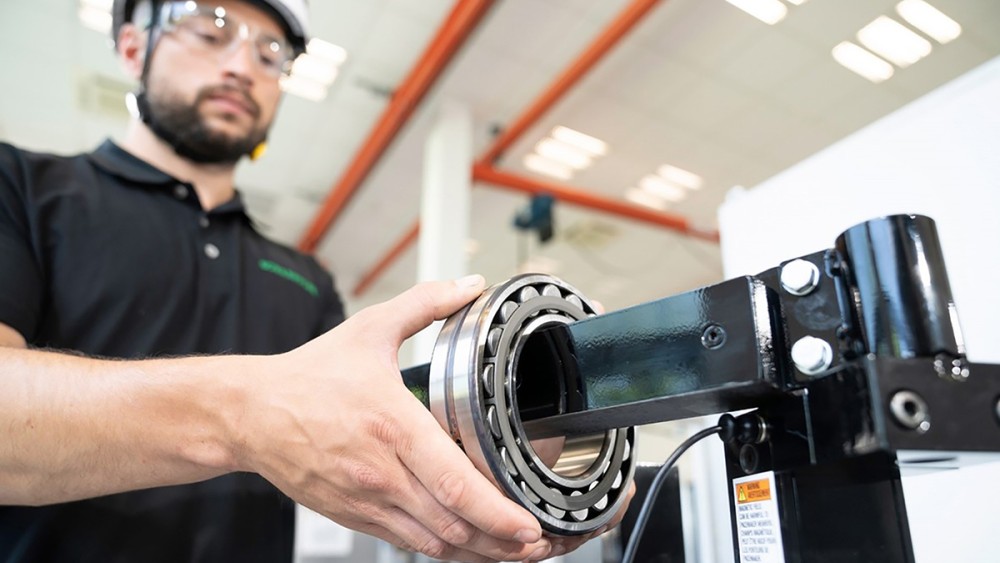 2021-07-30 | Schweinfurt
Acquisition expands Schaeffler's range of rolling bearing mounting and dismounting products
100 percent shareholding acquired by share purchase agreement signed on July 28, 2021
A key step in the expansion of Schaeffler's service business under its "Roadmap 2025" strategy
Schaeffler has acquired BEGA International B.V. (Bega), a leading manufacturer of special tools for mounting and dismounting rolling bearings. The acquisition marks another step in the expansion of Schaeffler's lifecycle service portfolio. Access to the IIoT platform created for Schaeffler's OPTIME condition monitoring solution also opens up new possibilities for Bega's intelligent maintenance tools. Customers will also benefit. They will have a common user interface for all touchpoints, which will help ensure a seamless user experience across the rolling bearing lifecycle, from installation to monitoring and maintenance, right through to repair. Customers and partners will be able to source solutions and services for rolling bearing maintenance and monitoring from a single provider and will benefit from more streamlined access to a range of upkeep and repair solutions.
"The thinking behind our strategically important Industry 4.0 business is to be the partner of choice for predictive and prescriptive maintenance solutions. By working with Bega, we can offer our customers top-quality total lifecycle services and solutions for bearings and other powertrain components," said Rauli Hantikainen, head of Schaeffler's Industry 4.0 strategic business field.
"Thanks to this new partnership, Schaeffler and Bega will rank among the top providers of maintenance solutions," said Henk van Essen, who is the current CEO of Bega and will stay on in that role going forward. "We also want to be the most innovative provider of maintenance tools."
About BEGA International B.V.
Established in 1978 and headquartered in Vaassen, Netherlands, Bega is a manufacturer and distributor of special tools for mounting and dismounting rolling bearings and other drive components. Bega tools are used in the production and maintenance departments of MRO and OEM companies. Bega exports to more than 60 countries and provides custom solutions to a wide range of industries, including wind, rail, mining and steel.
Expansion of service business under "Roadmap 2025" strategy
Schaeffler is constantly developing its offering and becoming more innovative, agile and efficient in order to remain the preferred technology partner for its customers. It is guided in these endeavors by its new strategic framework, the Roadmap 2025. As part of its new strategic direction, the company is pushing ahead with the expansion of its portfolio of asset lifecycle products and services.
Publisher: Schaeffler AG
Country: Germany
Share Page