Schaeffler expands aftermarket range with innovative thermal management modules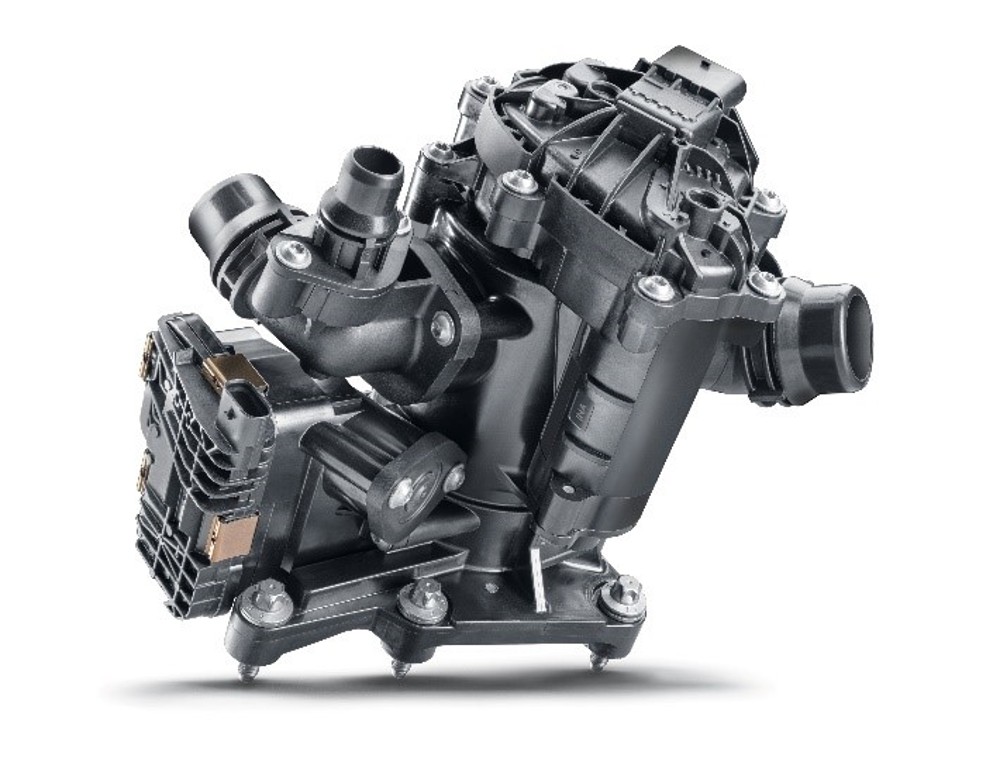 2022-07-05 | Frankfurt a.M.
New thermal management modules comply with the increased engine cooling requirements for start-stop systems and hybrids
"Split-cooling" concept enables adequate temperature control of sub-circuits within the engine
New repair solutions cover a car parc of more than two million vehicles
The Automotive Aftermarket division of automotive and industrial supplier Schaeffler is expanding its range of thermal management modules under the INA brand. Schaeffler has been series supplier in many vehicles since 2011 with its first-generation thermal management module. In close partnership with automotive manufacturers, Schaeffler develops thermal management modules that are capable of controlling the coolant temperature in various cooling circuits as required. This enables the engine to reach its optimum operating temperature more quickly. Driving comfort is increased, and fuel consumption and CO2 emissions are reduced. Over the years, the module has been consistently developed. The second generation is now sold exclusively by Schaeffler in the independent aftermarket as a complete repair solution.
Second-generation thermal management modules
The second generation of thermal management modules is still based on rotary slide valves that control the coolant flow depending on the driving situation. However, the new actuator concept with two independent rotary slide valves achieves significant improvements in functionality. While one valve is responsible for controlling the flow of coolant to and from the radiator, the other is responsible for separating the engine cooling circuits in the cylinder head and block. This makes it possible to implement a so-called "split-cooling" concept.
The concept meets the increased demands placed on the engine in start-stop or hybrid operation and ensures optimum temperature control of the cylinder head and block through more targeted cooling. Frictional power in the combustion chambers significantly reduces when switching from pure electric mode or longer resting phases during start-stop operation. This leads to optimized combustion, reduced wear and lower CO2 emissions.
"Thermal management plays a central role in improving energy efficiency and reducing CO2 emissions of vehicles. Fine-tuned, intelligent control of increasingly complex cooling and heating circuits ensures that all relevant systems operate within the optimum temperature range at all times. This protects the environment and at the same time increases the service life of the components. In line with development of the global car parc, we are constantly developing our thermal management product range," explains Maik Evers, Head of Product Management at Schaeffler Automotive Aftermarket.
Range expanded: repair solutions for BMW and MINI
Previously, Schaeffler exclusively offered the thermal management module for VW Group vehicles in the independent aftermarket. The range has now been extended to include two part numbers for BMW and MINI engines, which Schaeffler also distributes exclusively: part number 538 0810 10 for 3- and 4-cylinder engines (B38 and B48) and part number 538 0811 10 for 6-cylinder engines (B58). These two-part numbers already cover a car parc of more than two million vehicles, which is set to double in the next three years.
Publisher: Schaeffler Automotive Aftermarket GmbH & Co. KG
Country: Germany
Share Page