Schaeffler plant AKO Halle (Saale) to launch new operating model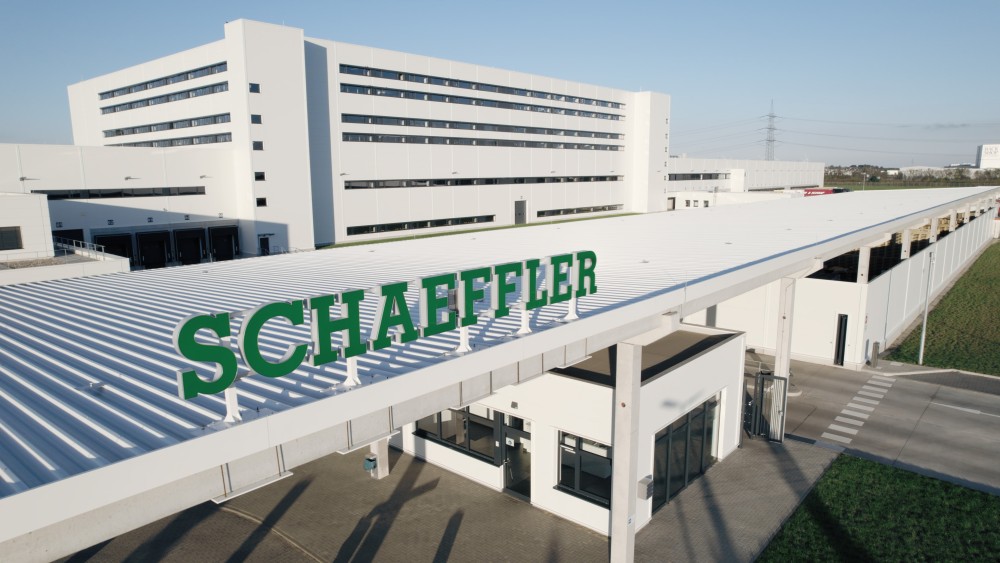 2022-06-23 | Langen
As of August 1, 2022, Schaeffler will operate automotive spare parts logistics at AKO Halle (Saale) as own plant
Core functions will be staffed with Schaeffler employees
Logistics service provider Imperial Logistics International takes over the operational activities in kitting as well as in goods receiving and shipping
As of August 1, the Automotive Aftermarket division of the automotive and industrial supplier Schaeffler is managing its European kitting and logistics center AKO (Aftermarket Kitting Operations) in a new operating model. The company will assume primary responsibility for planning and controlling all processes in the areas of Quality, Industrial Engineering, Operations, Maintenance & Facility Management, and Supply Chain Management. Core functions will be staffed with Schaeffler employees. The Schaeffler team on-site will grow and expand its competencies in the AKO. The logistics service provider Imperial Logistics International has been acquired as partner for the operational activities in kitting, goods receiving and shipping. Imperial is working successfully with other companies from the automotive industry in production and international supply in the Halle-Leipzig region.
"From the AKO in Halle (Saale), we primarily supply our customers in Europe and our global warehouses. Our goal is to significantly increase our delivery performance and be among the best in the automotive aftermarket in this category. The AKO contributes significantly to optimizing the supply chain and improving Schaeffler's delivery performance in the automotive aftermarket. We believe in the new operating model and extend a warm welcome to our new colleagues on-site, including our partner Imperial," says Jens Schüler, CEO Automotive Aftermarket.
Imperial is the new partner at the Schaeffler plant AKO Halle (Saale)
Imperial, a wholly-owned subsidiary of DP World, is a specialized provider of integrated market access and logistics solutions. As a leading global logistics company, 25,000 employees develop and use new technologies to provide innovative end-to-end solutions. Headquartered in Duisburg, Germany, Imperial's Logistics International division combines all logistics activities (including contract logistics and freight). In the region of Central Germany, Imperial has around 1,400 employees working for the automotive industry. "With Imperial, we have an experienced and reliable partner for operational logistics in the AKO at our side. Together, we want to ensure a consistently high delivery service level to our customers in the aftermarket and offer all employees an attractive and secure job," says Martin Kilian, Schaeffler Plant Manager AKO Halle (Saale) since June 1, 2022.
The former packaging and logistics center is now a Schaeffler plant
In the AKO Schaeffler stores automotive spare parts for the automotive aftermarket. Moreover, the assembly of repair solutions takes place at this facility. The so-called kitting is a highly automated process. Schaeffler regional warehouses and customers in Europe are supplied directly from the AKO location in Halle (Saale). The cornerstone ceremony on June 15, 2018, marked the beginning of the construction phase for the kitting and logistics center in the Star Park industrial district. In August 2020, the facility started into operational performance. August 1, 2022, marks the beginning of a new era as Schaeffler plant AKO Halle (Saale) with a new operating model. Plant manager Martin Kilian explains: "The term 'plant' has an important meaning at Schaeffler. I have experienced it myself in my almost 30 years with this company. As Plant Manager AKO, I would like to lead by example. A Schaeffler plant stands for quality, innovation, passion, and continuous improvement. With this aspiration, we are now starting our new operating model."
Publisher: Schaeffler Automotive Aftermarket GmbH & Co. KG
Country: Germany
Share Page