Schaeffler at InnoTrans, Hall 21, Booth 430
System understanding delivers reliability: Schaeffler presents new product solutions for future-proof rail technology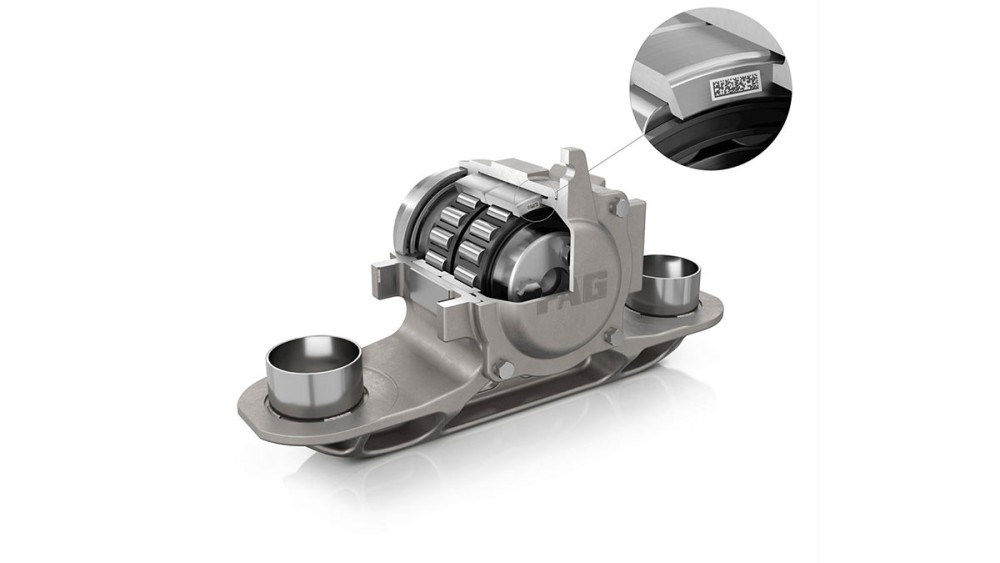 2022-09-20 | Schweinfurt/Berlin
Lighter, stronger and even more durable: The new Y25 housing for freight car axlebox bearings ensures more efficient freight transport
New bearings for inboard bearing axleboxes in high-speed rail transport result in lower weight and higher power density
Safety and reliable operation ensured thanks to compact insert hub units for low-floor street cars
Greater reliability is one of the key requirements of the rail sector, especially when it comes to systems and components. When Schaeffler is developing new products and solutions, more reliability and consequently, greater safety, sustainability, and economic efficiency are therefore always paramount. At InnoTrans 2022, the renowned supplier to the automotive and industrial segments, will be presenting its updated portfolio with optimized designs that meet these market needs and therefore make an important contribution to the future viability of the rail industry.
Optimized system components for more energy-efficient freight transport
At InnoTrans, Schaeffler will showcase its improved Y25 housing including WJ/WJP bearings, in the form of a digitalized, interactive axlebox bearing for freight cars. The optimized product design of the new housing achieves a kind of squaring of the circle, so to speak. It is designed for an axle load of up to 25 tons. The net weight of the housing could be reduced by 14 percent compared with its predecessor. There are a range of benefits for the operator: Thanks to the lower tare weight, higher payloads are possible. Despite this improved operating performance, the durability of the bearing has been increased yet again. Schaeffler is therefore responding to the key requirements of the industry for longer maintenance intervals and CO2 reduction.
The Y25 housing will be presented in conjunction with a WJ/WJP cylindrical roller bearing. High-quality materials, and the enhanced and optimized cage design also guarantee a long service life and extended maintenance intervals for these components. The bearing is also marked with a Data Matrix Code, which enables the continuous capture of product and operating data and offers the interface to predictive maintenance on the basis of a digital twin.
Greater safety thanks to high-performance bearings for inboard bearing axleboxes in high-speed trains
High-speed rail traffic in particular imposes stringent requirements on system components, for example a low-friction bearing that ensures low operating temperatures and, in view of the more intricate bearing replacement process, an extremely long service life. Visitors to InnoTrans 2022 will be able to see Schaeffler's new rolling bearings for inboard bearing drive wheelsets for high-speed trains. Thanks to the inner bearing arrangement, a smaller external profile and reduced vehicle weight can be achieved. Carefully designed for use with maximum vibration and shock loads, the bearings offer an impressively higher power density and minimal wear. Rail operators will also benefit from increased service life and operational reliability.
Robust insert bearings for resource-friendly rail operations
At the Schaeffler booth, the new insert bearing arrangements for the independent wheelsets in low-floor street cars will also be presented in the context of passenger and local public transport. The inner rings of this pair of tapered roller bearings are manufactured with such precision that the specified pre-load is obtained automatically and without errors after mounting into the wheel assembly. This simplifies installation and at the same time ensures maximum reliability for optimum load distribution. The compact design and use of resistant and low-wear materials ensures a significantly longer service life and sustainable CO2 reduction.
Multifunctional components for use in areas other than the drive train
Also at InnoTrans in 2022: In the field of linear bearing supports for boarding systems like door guides and steps, Schaeffler will show examples of its P.ACT linear actuators that can be flexibly configured to meet requirements. With its TAROL axlebox bearings certified to the US AAR standard, Schaeffler will also present its bearing-specific Class K seals. Thanks to this certification, the products can be readily used in the USA, Australia, India, Southeast Asia, and many other countries. The development process considered both the requirements of the European EN 12080 standard and the US AAR standard, so that the Schaeffler product is the only one to satisfy both standardization systems.
Publisher: Schaeffler AG
Country: Germany
Share Page