Schaeffler at WindEnergy Hamburg 2022 (Hall B5, Booth 333)
Schaeffler develops hydrodynamic plain bearings for wind turbine gearboxes further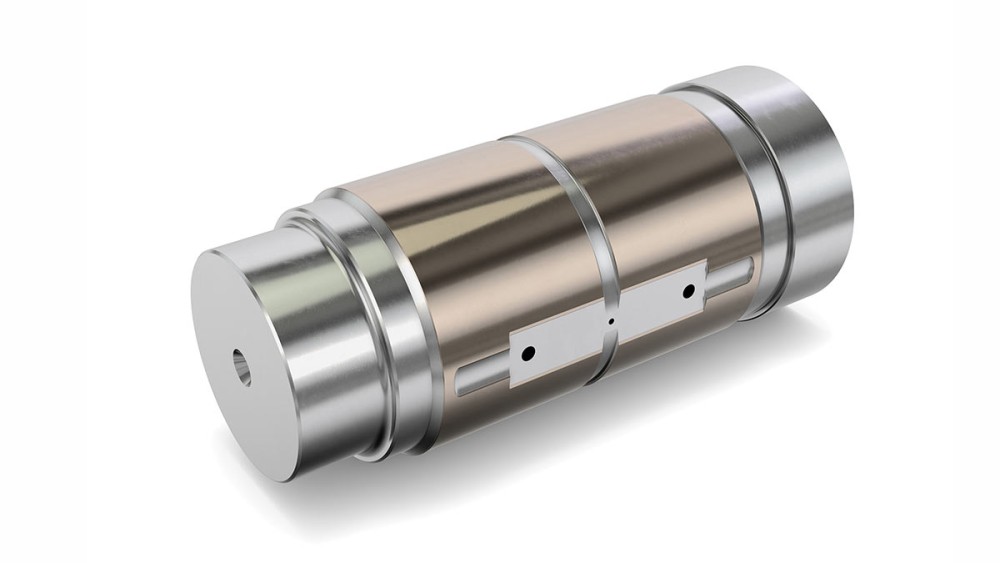 2022-09-27 | Schweinfurt/Hamburg
Hydrodynamic plain bearings open up a new chapter in development of wind turbines
Additive manufacturing of plain bearing layer and finish machining ready for industrial-scale mass production
Bearing design based on a comprehensive system approach
Schaeffler is solidifying its leading position in the market for bearing solutions for wind turbine gearboxes with a plain bearing arrangement for supporting planetary gears. Modern high-performance wind turbine gearboxes operate with numerous planets to be able to handle the constantly increasing torques. At WindEnergy Hamburg, Schaeffler is presenting advanced hydrodynamic plain bearings that make this increase in power density possible in extremely small installation spaces. The bronze sliding layer, which is just a few millimeters thick, is applied directly on the planetary gear journal using an additive manufacturing technique. The chemical bonding between the journal and the sliding layer ensures a decades-long operating time.
Design with a comprehensive system approach
To supplement the FEM simulation of the overall bearing system, Schaeffler uses so-called elastohydrodynamic (EHD) simulations for designing these plain bearings. The aim is to achieve the minimum thickness of the lubricating film as well as complete separation of the surfaces. To ensure this wear-free operating condition, Schaeffler offers its customers a detailed technical design process.
Trend in the development of wind turbine gearboxes
One of the ways gearbox manufacturers are addressing increasing torque density within a gearbox is by increasing the number of planets per stage. This allows higher torques to be transmitted in the same installation space. However, rolling bearing solutions come up against geometric limits here, as there is no longer enough space in ever smaller planetary gears. The plain bearing solution with its smaller diameter offers a decisive advantage here.
Bronze bushings pressed onto the planetary gear journals represent the current state of the art. The consistent further development of this plain bearing is the direct coating of the pin by modern additive manufacturing.
Publisher: Schaeffler Technologies AG & Co. KG
Country: Germany
Share Page