Schaeffler Group secures financing transaction for EUR 2.5 billion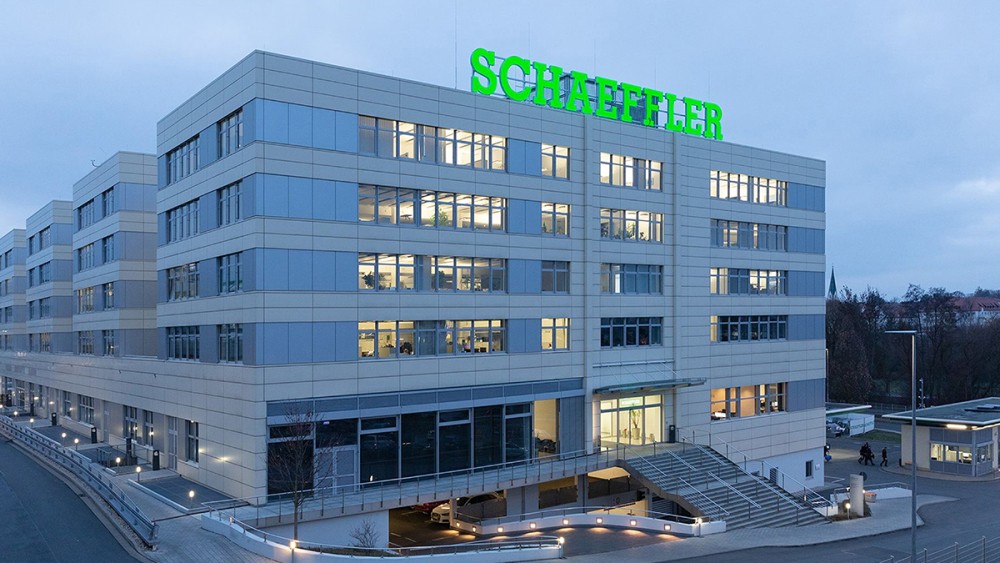 2022-11-03 | Herzogenaurach
Revolving credit facility increased from EUR 1.8 billion to EUR 2.0 billion (with a maturity of five years and extension option for up to two years)
EUR 500 million term loan with five-year maturity to fund acquisition of Ewellix Group
Credit margins linked to achievement of selected Schaeffler Group sustainability targets
Long-term financial flexibility secured
The global automotive and industrial supplier Schaeffler signed a 14-bank syndicated credit agreement for a total of EUR 2.5 billion. Besides an increase of the Group's revolving credit facility to EUR 2.0 billion, with maturity extended to November 2027 (and an option for up to two further years), the credit agreement includes a EUR 500 million term loan with a five-year maturity to fund the acquisition of the Ewellix Group. This new credit agreement secures long-term financial flexibility for the Schaeffler Group.
As a sign of the Schaeffler Group's commitment to achieving its announced sustainability targets, the margins of the credit agreement have been linked to two selected ESG targets. The Schaeffler Group has set itself a total of eight company-wide sustainability targets, two of which – reducing CO2 emissions from its own production (Scope 1 and 2) and reducing the occupational accident rate – will now have a direct impact on the margins of the new credit agreement.
"This refinancing transaction gives the Schaeffler Group the financial flexibility for further growth in the coming years and secures our already very solid liquidity position for the long-term. The incorporation of ESG targets is very important for us and underpins our sustainability strategy," said Schaeffler AG Chief Financial Officer Claus Bauer.
The Schaeffler Group currently holds "BB+" ratings from S&P and Fitch with a stable outlook and a "Ba1" rating from Moody's with a positive outlook.
Forward-looking statements and projections
Certain statements in this press release are forward-looking statements. By their nature, forward-looking statements involve a number of risks, uncertainties and assumptions that could cause actual results or events to differ materially from those expressed or implied by the forward-looking statements. These risks, uncertainties and assumptions could adversely affect the outcome and financial consequences of the plans and events described herein. No one undertakes any obligation to publicly update or revise any forward-looking statement, whether as a result of new information, future events or otherwise. You should not place any undue reliance on forward-looking statements which speak only as of the date of this press release. Statements contained in this press release regarding past trends or events should not be taken as representation that such trends or events will continue in the future. The cautionary statements set out above should be considered in connection with any subsequent written or oral forward-looking statements that Schaeffler, or persons acting on its behalf, may issue.
Publisher: Schaeffler AG
Country: Germany
Share Page