Schaeffler is the official innovation partner of the DTM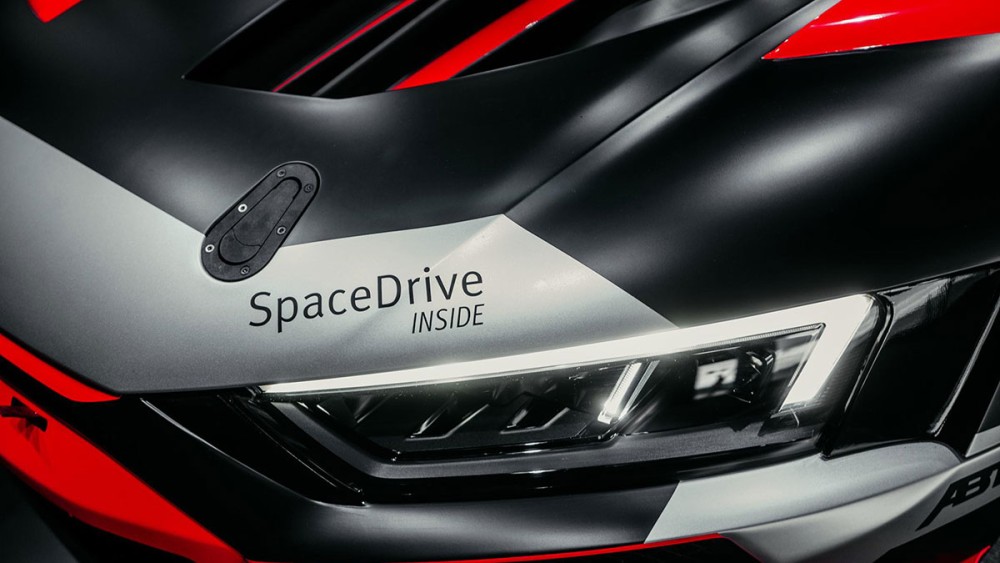 2023-05-23 | Munich/Herzogenaurach
Schaeffler will be a partner in the future development of the DTM series
An "innovation taxi" featuring Schaeffler's steer-by-wire technology will be used at all future DTM races
The DTM has a green light to race into the future, with Schaeffler committed to continuing its partnership with the German touring series, which is now under the ADAC umbrella. As the official innovation partner, the leading global automotive and industrial supplier will collaborate with ADAC on the DTM's ongoing technical and strategic development. "Innovation is at the core of Schaeffler's DNA. It's what shapes the future of efficient and sustainable mobility, and we are playing a key role in that," said Matthias Zink, Schaeffler's CEO Automotive Technologies. "That is why we are continuing our support for the DTM. We want to drive forward as a mobility pioneer and continue to advance the race series technically and strategically in collaboration with ADAC. In that sense, our continued partnership with the DTM was never in doubt." Marco Wittmann will be competing in the series for Project 1 at the wheel of a BMW M4 GT3 sporting the green Schaeffler livery. The 33-year-old from Fürth has been the company's brand ambassador since 2019.
The DTM provides a platform for Schaeffler to develop and showcase key future technologies. In 2021, the company unveiled its groundbreaking Space Drive steer-by-wire system, an innovation in which not only the steering and brakes but also the transmission are electronically controlled. To showcase this remarkable achievement, Schaeffler is providing a special vehicle, the Schaeffler "innovation taxi," which will be used at all DTM events this year. Schaeffler is also developing and producing drive systems for the electrification of motor sport. This includes powerful and reliable components and systems for both partial and full electrification, as well as fuel cell powertrains.
"Schaeffler has a long association with the DTM, and we are delighted to have the company as our official innovation partner. Together, we will shape the future of the series," said Thomas Voss, Head of ADAC Motorsport. "With its expertise and know-how, Schaeffler is a key driver of innovation in motor sport. We are confident that the DTM will continue to be an exciting environment that can help foster revolutionary changes in the way things are done."
Schaeffler's innovations are driving the future of technology and paving the way for people to travel safely, efficiently, and sustainably, both now and into the future. The technology company develops components and systems for electromobility, CO₂-efficient drive systems, chassis solutions, and high-precision bearings. With more than 1,300 patent applications in 2022, Schaeffler is Germany's fourth most innovative company according to the DPMA (German Patent and Trademark Office). Schaeffler puts numerous technologies and systems to the test on the race track under extreme conditions. The findings are then integrated into the company's research and development for volume production.
DTM calendar for 2023
May 26 – 28, 2023 Motorsport Arena Oschersleben
June 23 – 25, 2023 Zandvoort Circuit / The Netherlands
July 7 – 9, 2023 Norisring
August 4 – 6, 2023 Nürburgring
August 18 – 20, 2023 DEKRA Lausitzring
September 8 – 10, 2023 Sachsenring
September 22 – 24, 2023 Red Bull Ring / Austria
October 20 – 22, 2023 Hockenheimring Baden-Württemberg
Publisher: Schaeffler Automotive Bühl
Country: Germany
Share Page