Schaeffler at EMO 2023, Hall 7, Booth A10
Schaeffler expands its range of rotary table bearings, torque motors, and linear motors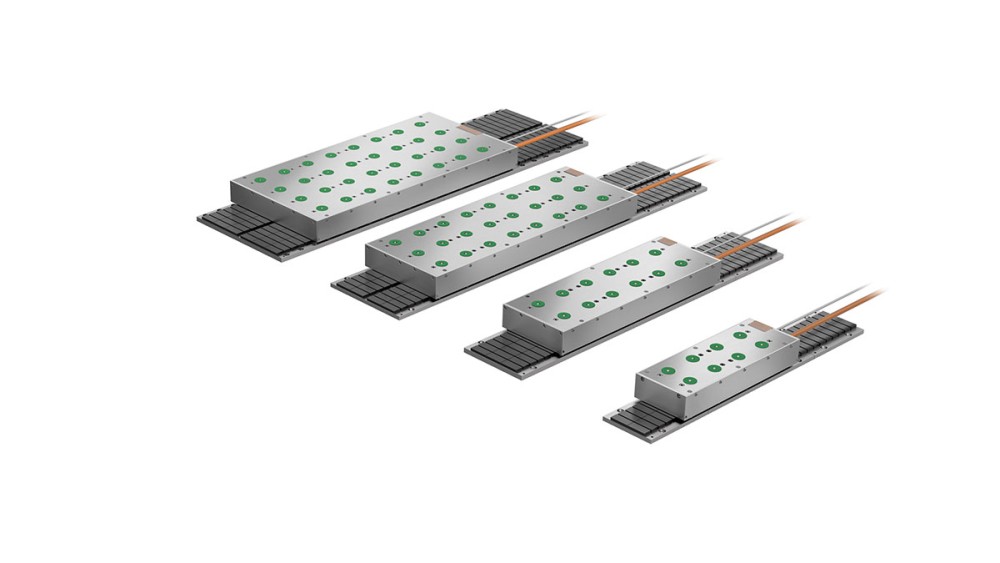 2023-09-18 | Schweinfurt
New sizes of rotary table and rotary axis bearings
Bearing-integrated angular measuring systems available as incremental and absolute variants
Torque motors of the RKIB-series up to size 690 available as standard
Schaeffler is meeting the challenges of the machine tool industry with new automation solutions that are characterized by even greater dynamic characteristics, precision, energy efficiency, and longer machine runtimes. To achieve this feat, Schaeffler has significantly expanded its range of machine tool components.
Axial/radial rotary table bearings up to 650 mm
Two new YRTS-series axial/radial bearings in sizes 580 and 650 now round off the range. These rotary table bearings are double-direction axial bearings with a screw mounting facility and a radial guidance bearing. They are very rigid, have a high load carrying capacity, and run with particularly high accuracy. Series YRTS is optimized for use at very high speeds and runs with low, uniform frictional torque across the whole speed range, making it particularly suitable for use in combination with high-speed torque motors. All three rotary table and rotary axis bearings, YRTS, YRTC, and ZKLDF, can be used in any combination with the three RIB, RKIB, and SRV torque motor series from Schaeffler. As an additional option for these rolling bearings, the company also offers incremental and absolute angular measuring systems, which are integrated into the rotary table bearings.
Torque motors with an air gap diameter of up to 690 mm
As a fitting accompaniment to the size increase in the rotary table bearing range, Schaeffler will now be offering its torque motors from the RKIB-series up to size 690. The range now includes air gap diameters from 298 to 690 mm.
Linear motors up 24,300 N
With the release of the new L7 series in twelve sizes, Schaeffler is expanding its range of linear motors with peak motors of up to 24,300 N, with the result that Schaeffler linear direct drives can now be used to a considerably greater extent both in handling systems and in the main axes of machine tools. Compared with the current benchmark, the water-cooled, high-efficiency L7 linear motors offer a reduction of up to 50 % in the power loss with the same drive force or an increase of up to 40 % in the nominal force compared to the current benchmark. Depending on the operating strategy, the new linear motors can drastically reduce energy costs or cycle times. The new L7 linear motors will be presented at EMO 2023 in combination with linear recirculating roller bearing and guideway assemblies RUE-F and stainless steel cover strip ADE as an ideal solution.
Publisher: Schaeffler Technologies AG & Co. KG
Country: Germany
Share Page